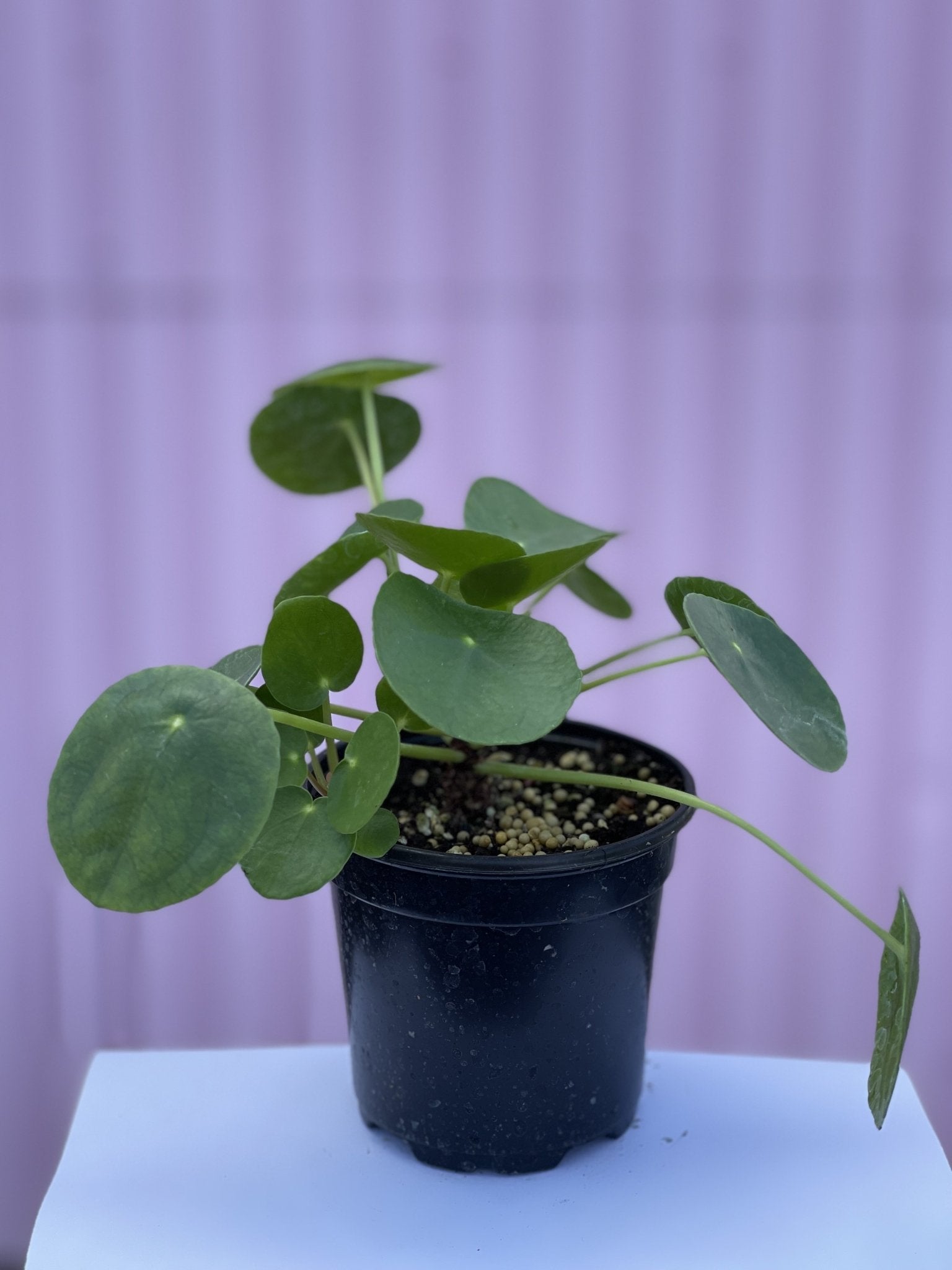 $22.00
Regular price
$25.00
Description
Chinese Money Plant

Pilea Peperomioides
The Chinese Money Plant is a unique succulent that is a popular addition to many homes. It has many common names including coin plant and pancake plant. This plant is most known for its unique foliage. The foliage is flat coin-shaped foliage with a waxy top and leathery bottom, this is the origin of many of the names for the Pilea Peperomioides. Pilea Peperomioides originated from southern China.
The Chinese Money Plant is easy to care for. This plant, although rather easy going, has a few when it comes to its environment. This plant prefers medium indirect light, thrives in typical household temperatures (between 60°-75° F) and preferers a medium humidity. The Pilea Peperomioides should be watered once per week.
Quick Facts:
Thrives in typical household temperatures
Best indoors with medium indirect sun
Plant in tropical soil and water once per week
Shipped potted in a basic planter pot.
Plant Information
Plant Difficulty: Beginner
Plant Size: Medium
Plant Growth: 4 in
Unit Sizes: - 4 inch planter pot / plant comes as 4 inches or 6 inches
----
Soil Needed: Moisture Retaining Soil
Preferred Humidity: Moderate
Sunlight Requirements: Medium Indirect Sunlight
Water Frequency: Weekly

Care Guide
- Requires Medium Indirect Sun
- Water once per week
- Use a tropical soil
- Does best in 60 -75 degrees F
Shipping & Delivery
We currently only ship to the United States. All shipping prices are displayed at checkout.
Chinese Money Plant
$22.00
Regular price
$25.00
No more products available for purchase