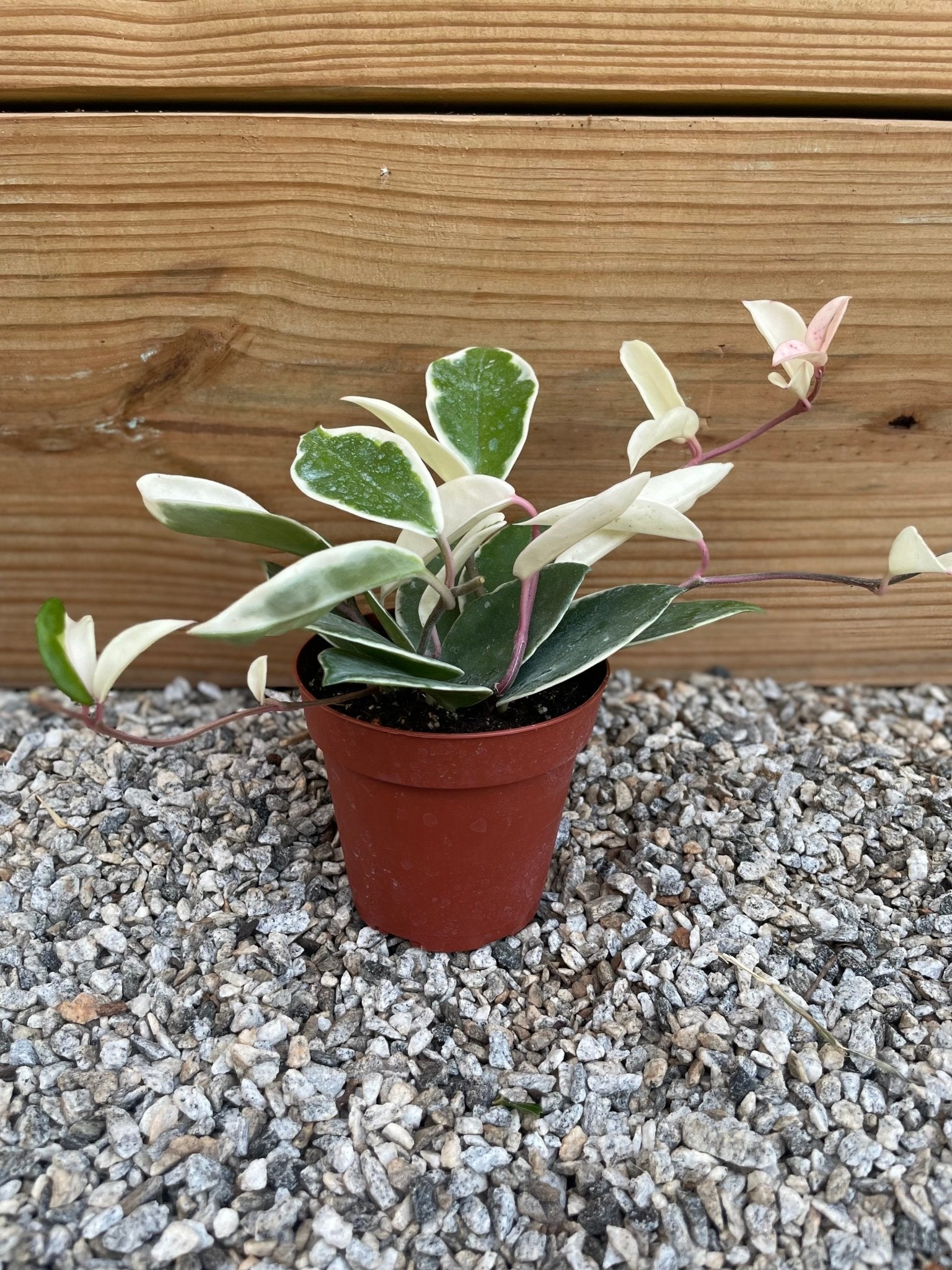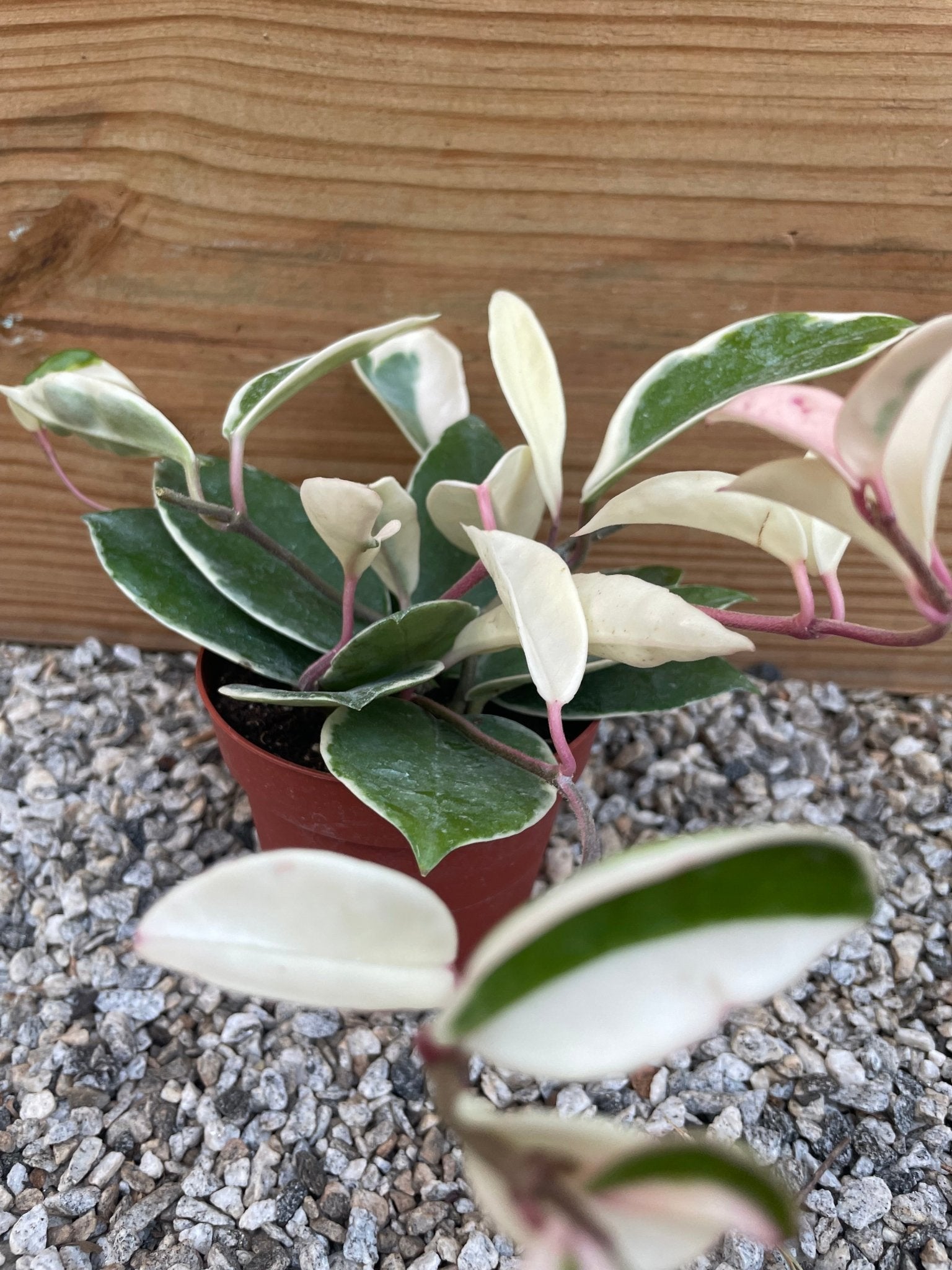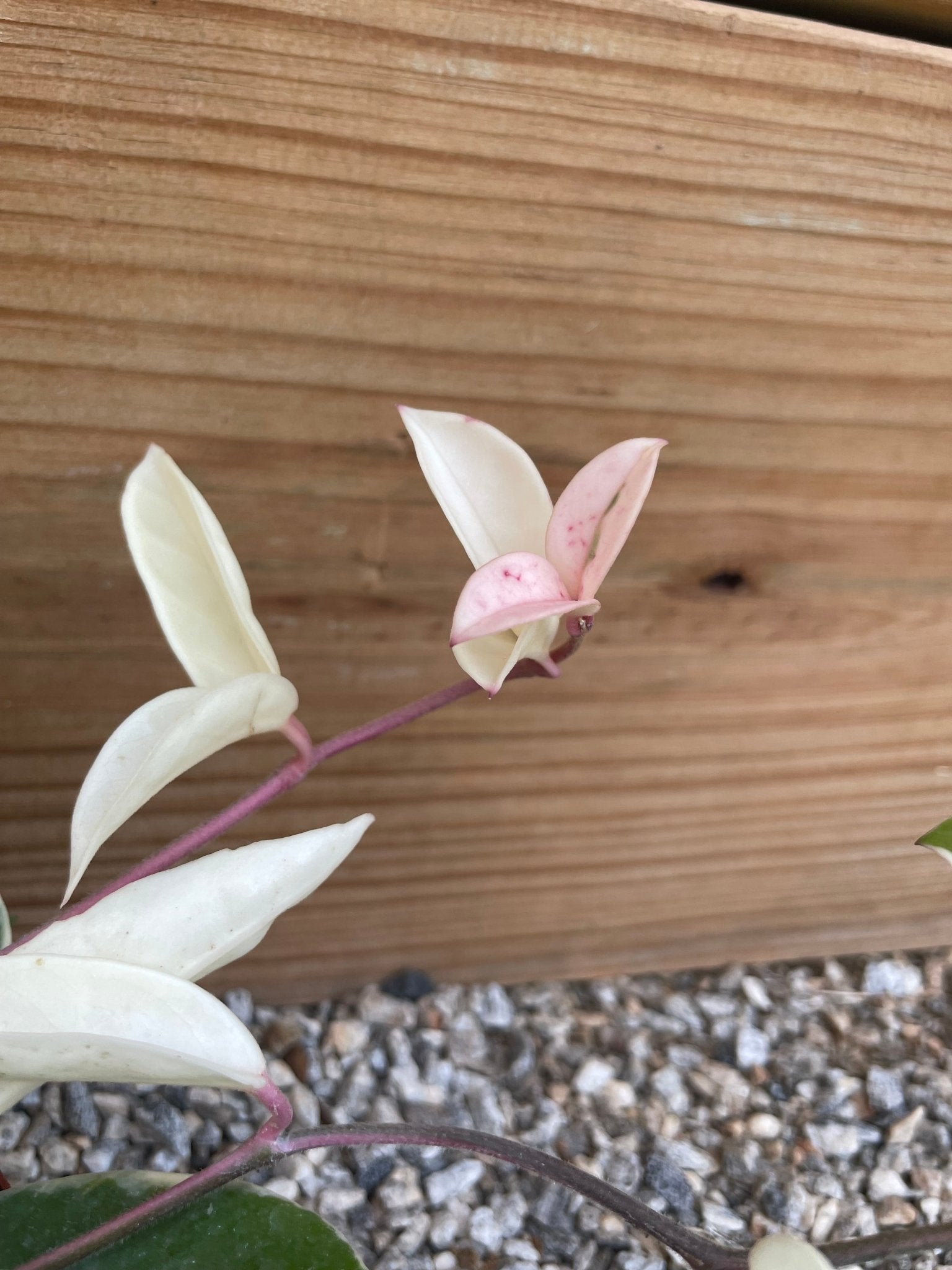 Description
Krimson Queen
Hoya carnosa

Hoyas are vining plants or epiphytic which means they cling to surfaces as they grow. The Krimson Queen is an excellent flowering variety for any beginner planter.

This is a super hearty plant that stands out from the crowd and can adorn any space. Keep it getting sun so it continues to bloom!
Quick Facts:
Best indoors with bright indirect sun
Enjoys most household temperatures
Plant in moisture retaining soil and water every other week
Shipped potted in a basic planter pot.
Plant Information
Plant Difficulty: Beginner
Plant Size: Medium
Plant Growth: 6 in
Unit Sizes: - 4 inch planter pot / plant is roughly 6 inches tall
- 6 inch planter pot / plant is roughly 4 inches tall
----
Soil Needed: Moisture Retaining Soil
Preferred Humidity: Any
Sunlight Requirements: High Indirect Sunlight
Water Frequency: Twice a Month

Care Guide
- Requires Bright Indirect Sun
- Water every other week
- Use moisture retaining tropical soil
- Does best in 65 - 85 degrees F
Shipping & Delivery
We currently only ship to the United States. All shipping prices are displayed at checkout.
No more products available for purchase