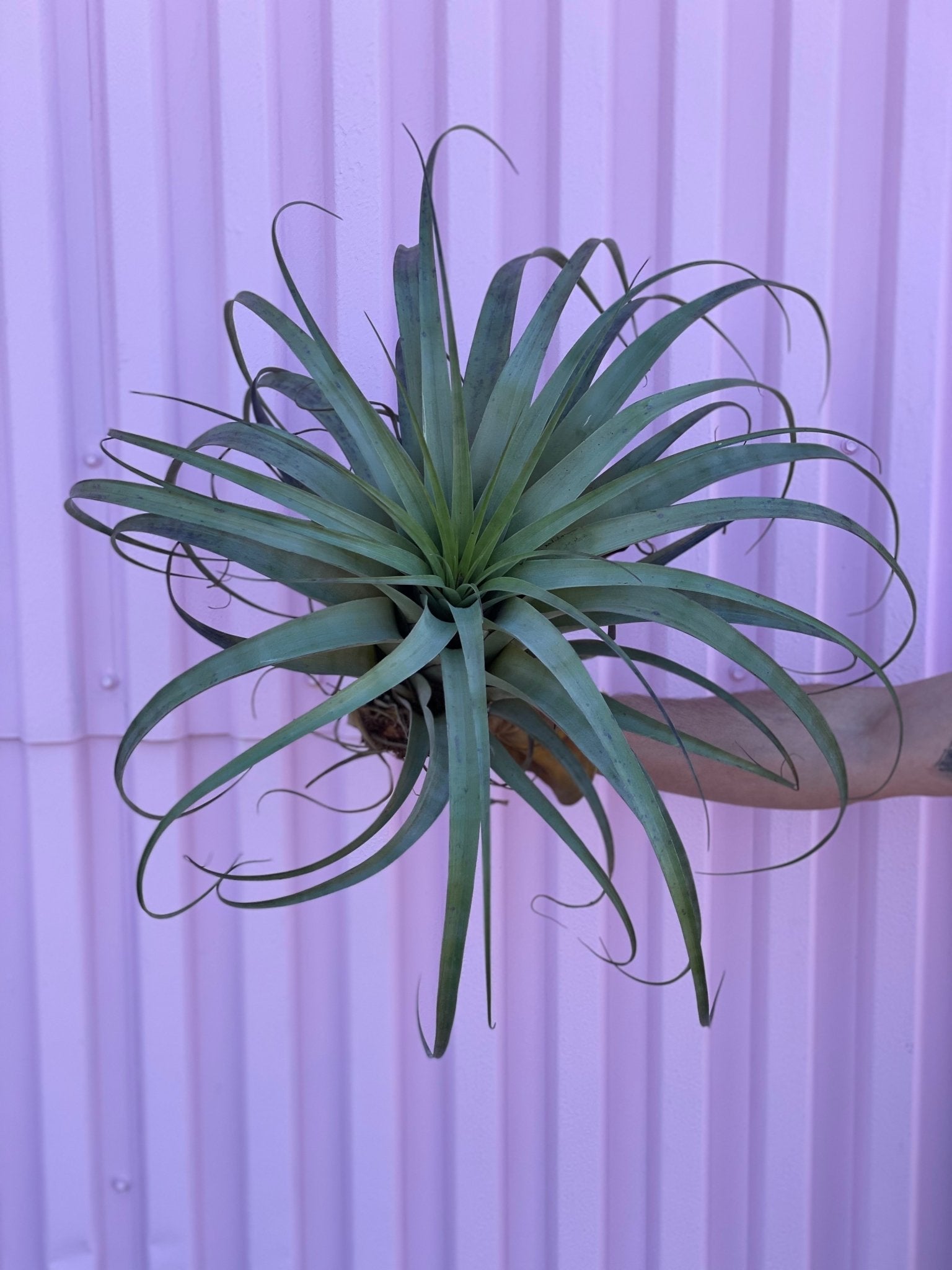 Description
Air Plant Ball

Resilient and easy to care for with silvery grey leaves. ~4" tall and ~5-6" wide
Water once a week
~8" long from the top of the hanger.
Plant Information
Plant Difficulty: Beginner
Plant Size: Small
Plant Growth: 0.5 in
Unit Sizes: -plant comes either as 5-6 inches wide, or 8-9 inches wide depending on the size ordered.
----
Soil Needed: No Soil Required
Preferred Humidity: High
Sunlight Requirements: High Indirect Sunlight
Water Frequency: Weekly

Care Guide
- Requires Bright Indirect Sun
- Water twice per month
- Does not need soil
- Does best in 60 - 80 degrees F
Shipping & Delivery
We currently only ship to the United States. All shipping prices are displayed at checkout.
No more products available for purchase