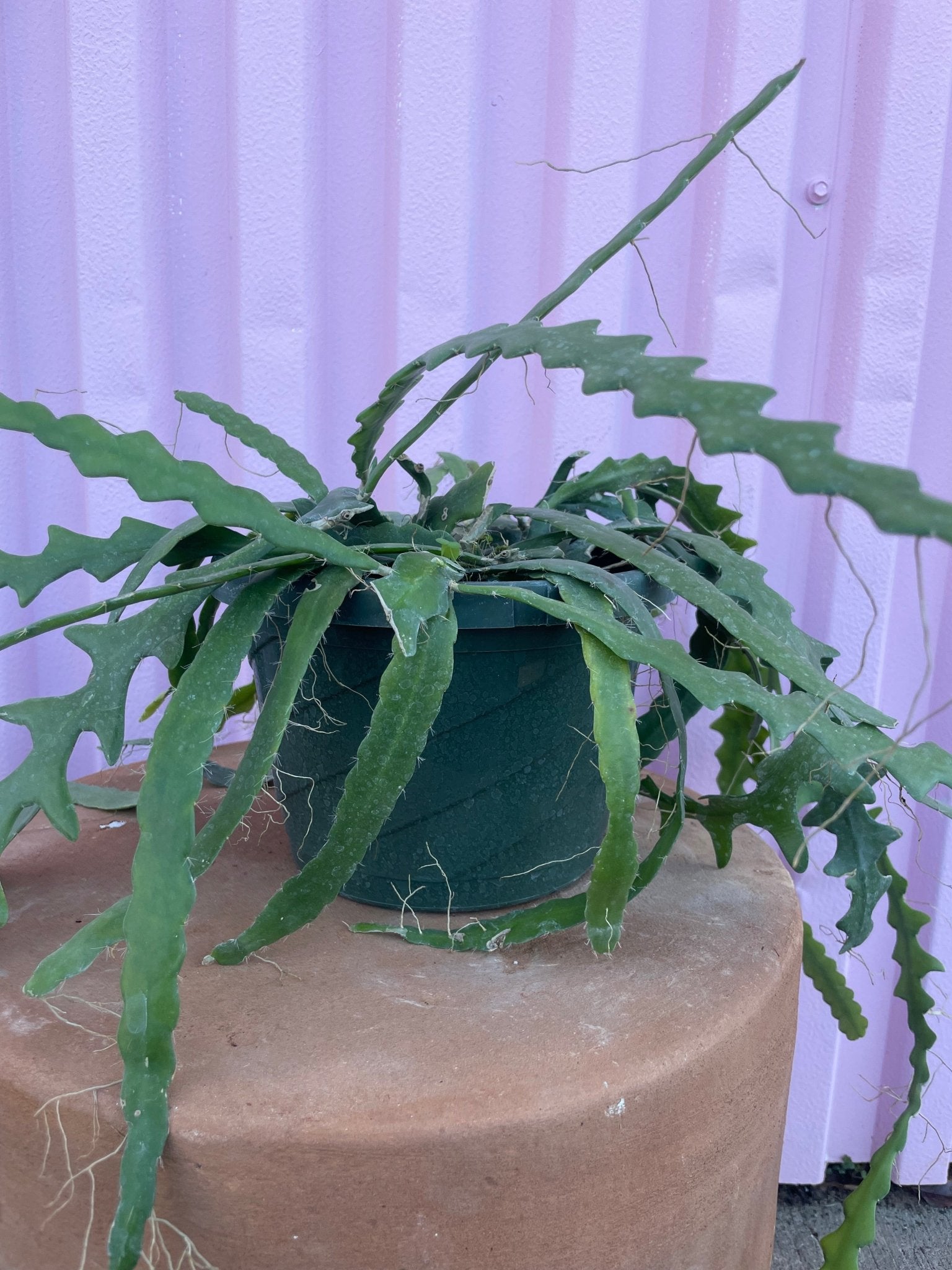 Description
Sharktooth Fern

Selenicereus chrysocardium
The Sharktooth fern is a unique plant because although it is called a "fern", it is actually a succulent! It is easy to care for making it a popular choice for those who want something unusual to show off! This plant gets its name from its jagged leaves that appear like the edge of a Shark's tooth. 
The Sharktooth fern can survive occasional dry spells easily, so it only needs watering every other week. It prefers a well-draining soil and loves bright indirect sunlight. . Prefers a temperature around 65°F.
Quick Facts:
Shark tooth shaped leaves

Best with bright indirect sun
Enjoys most household temperatures
Plant in well-draining soil and water bi-weekly
Shipped potted in a basic planter pot.
Plant Information
Plant Difficulty: Beginner
Plant Size: Medium
Plant Growth: 6 in
Unit Sizes: - 4 inch planter pot / plant is 4 inches tall
----
Soil Needed: Dry / Arid Soil
Preferred Humidity: Moderate
Sunlight Requirements: High Indirect Sunlight
Water Frequency: Twice a Month

Care Guide
- Requires Bright Indirect Sun
- Water Bi-weekly
- Use well-draining soil
- Does best in 60 - 80 degrees F
Shipping & Delivery
We currently only ship to the United States. All shipping prices are displayed at checkout.
No more products available for purchase