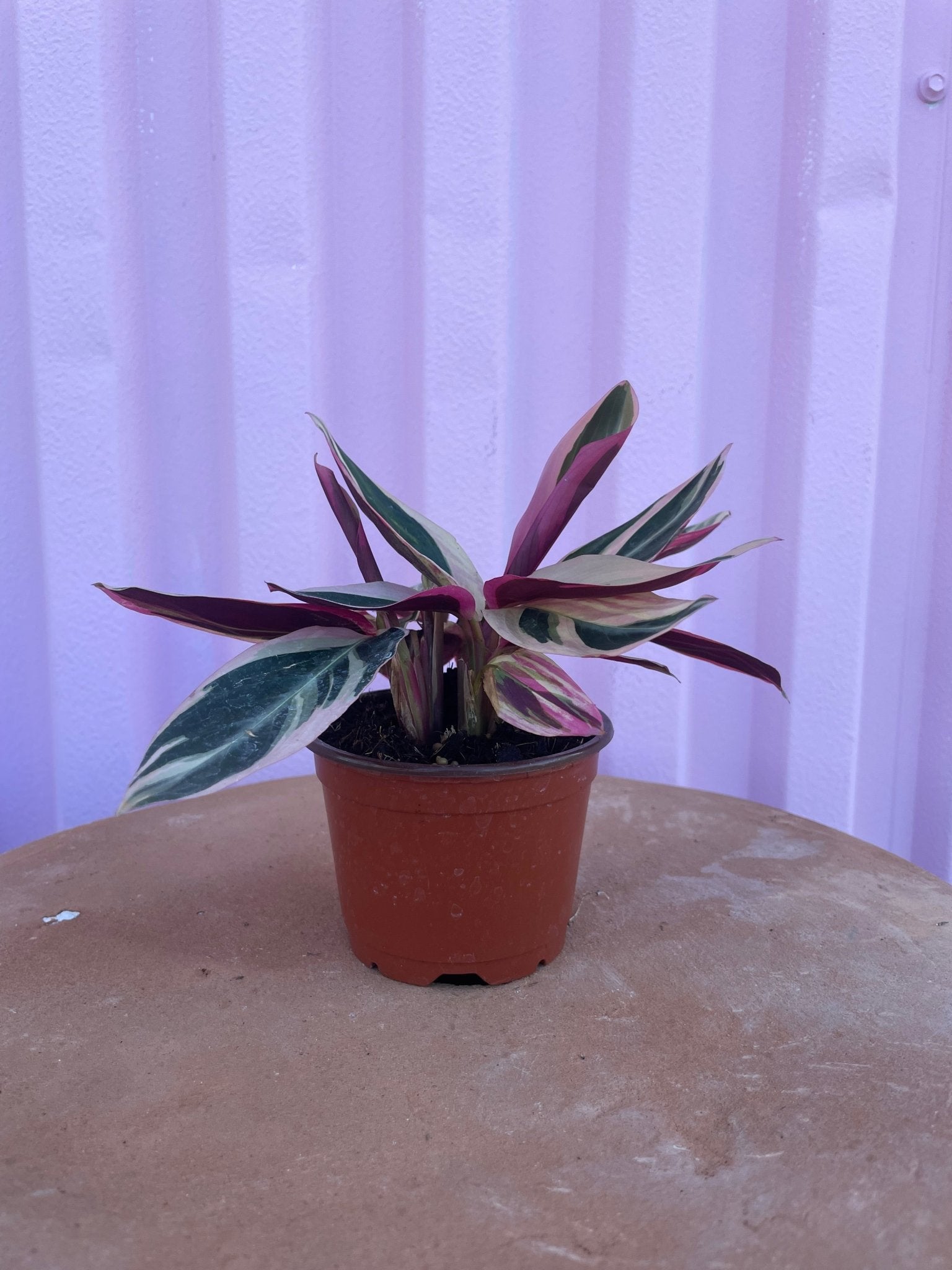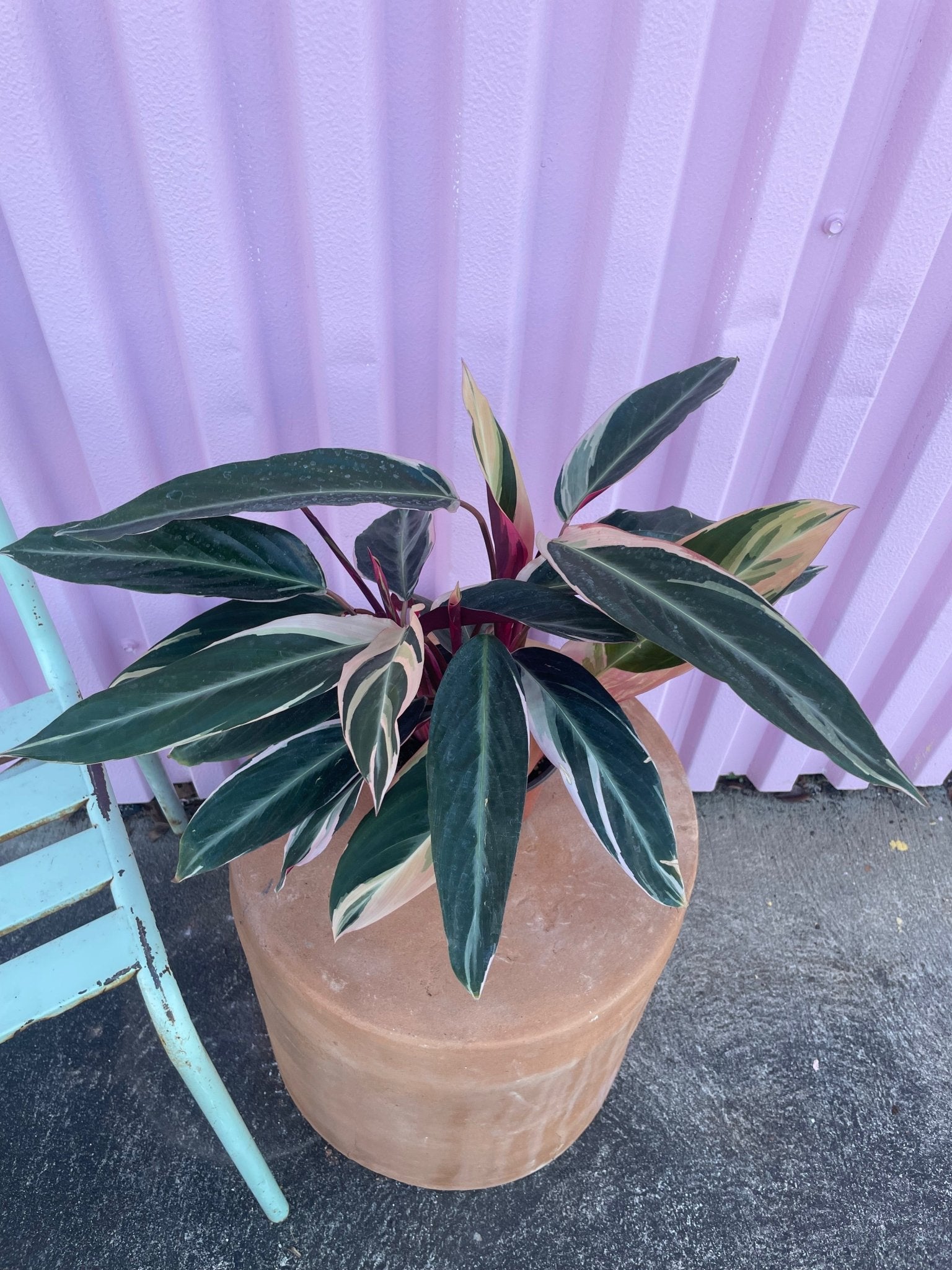 Item is in stock
Hurry, Only

0

Left!
Item is out of stock
Item is unavailable
Description
Stromanthe 'Triostar'

Stromanthe sanguinea
The Stromanthe 'Triostar' otherwise known as 'Stromanthe sanguinea' possesses a unique combination of color and shape. With green leaves that contain cream and rose-pink pigmentations this plant will quickly become the focal point of any space. It is also a member of the prayer plant family, meaning that its leaves follow the suns patters with them raising themselves in the morning, and lowering in the evening.
This Stromanthe 'Triostar' prefers a well-draining soil and non-direct light. One should water the Stromanthe Triostar once per week. It also prefers a temperature around 75°F.
Quick Facts:
Unique foliage coloration
Best indoors with non-direct sun
Enjoys most household temperatures
Plant in well-draining soil and water once per week
Shipped potted in a basic planter pot.
Plant Information
Plant Difficulty: Beginner
Plant Size: Varying Sizes
Plant Growth: 12 in
Unit Sizes: - 4 inch planter pot / plant is 4 inches tall
- 6 inch planter pot / plant is 4 inches tall
- 8 inch planter pot / plant is 4 inches tall
----
Soil Needed: Dry / Arid Soil
Preferred Humidity: High
Sunlight Requirements: No Direct Sunlight
Water Frequency: Weekly

Care Guide
- Requires non-direct Sunligt
- Water once per week
- Use well-draining soil
- Does best in 65 - 85 degrees F
Shipping & Delivery
We currently only ship to the United States. All shipping prices are displayed at checkout.
No more products available for purchase