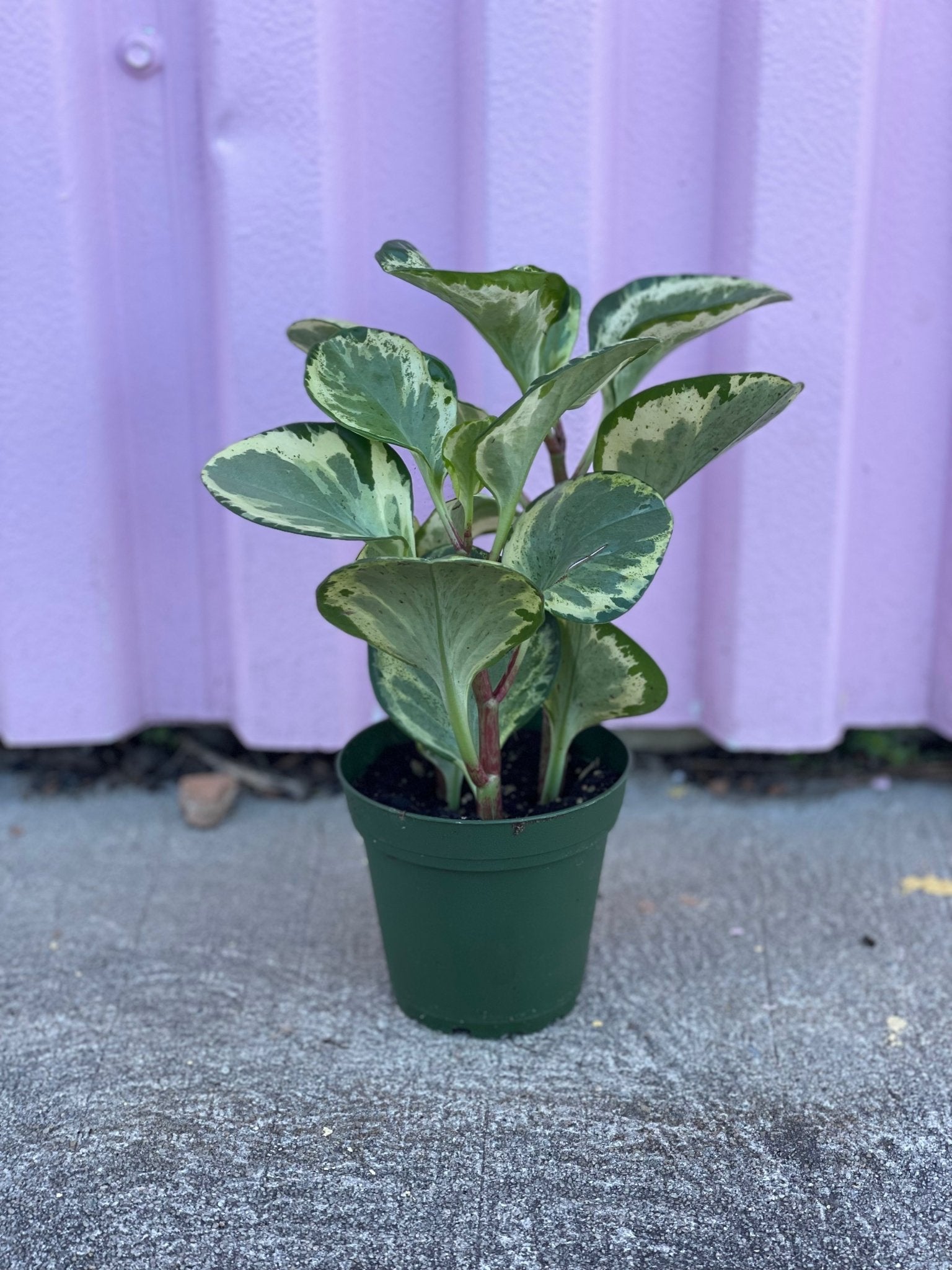 Variegated Baby Rubber Plant
Description
Variegated Baby Rubber Plant
Peperomia Obtusifolia Variegata
The Variegated Baby Rubber Plant is popular due to how easy it is to care for. However, it is not only easy to care for, it also has large oval-shaped leaves with white marbling and white flowers. The flowers tend to bloom during the late summer to the early fall. This succulent hails from the tropical Americas, thusly it is not very tolerant of the cold.
This succulent is very easy to care for. This succulent prefers bright indirect sunlight, although it can survive in lower light conditions. It also thrives in most household temperatures with an optimal temperature range of between 65°- 75° F. It enjoys a humid environment. This plant should be watered twice per month.
Quick Facts:
White marbled leaves and white flowers
Enjoys most household temperatures
Plant in a tropical soil
This succulent should be watered weekly
Shipped potted in a basic planter pot.
Plant Information
Plant Difficulty: Beginner
Plant Size: Small
Plant Growth: 6 in
Unit Sizes: SM: ~8 inches tall in a 4-inch pot
----
Soil Needed: Moisture Retaining Soil
Preferred Humidity: High
Sunlight Requirements: High Indirect Sunlight
Water Frequency: Weekly

Care Guide
- Requires Bright Indirect Sun
- Water twice per month
- Use a tropical soil
- Does best in 65 - 75 degrees F
Shipping & Delivery
We currently only ship to the United States. All shipping prices are displayed at checkout.
Variegated Baby Rubber Plant
No more products available for purchase