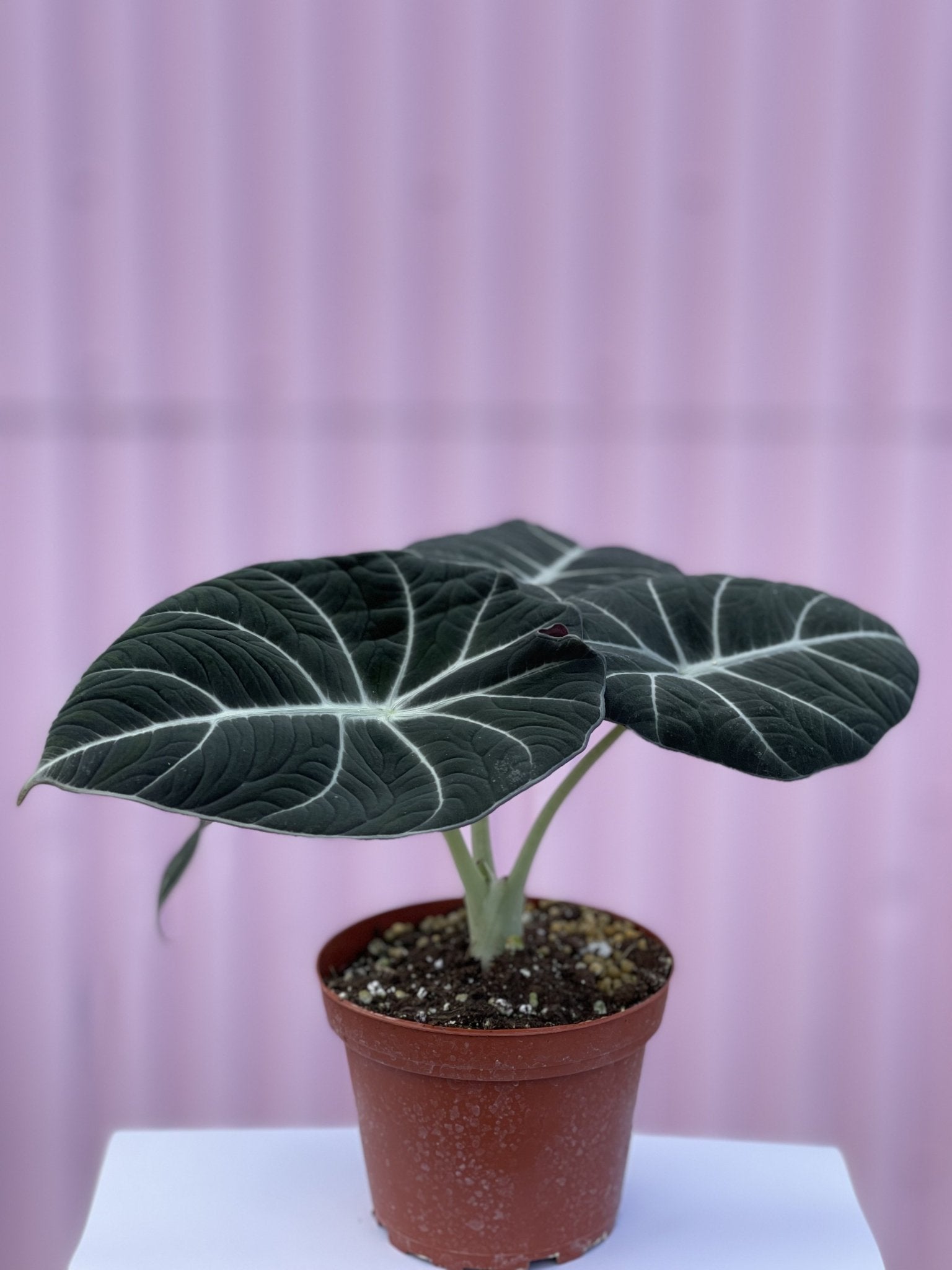 $25.00
Regular price
$30.00
Description
Alocasia Black Velvet

Alocasia reginula
The Alocasia is a tropical plant that is located on the floor of jungles in subtropical Asia and Eastern Australia.
The Alocasia 'Black Velvet' (Alocasia reginula) is a succulent with a distinctive pigmentation and unique velvety soft leaves that can easily add to any room. This Alocasia requires bright, but indirect light. Watering is most optimal when preformed once a week, must remain mindful to keep from overwatering to prevent root rot. Should be kept in a draining pot. Best if kept in a temperature in-between 55°F to 86°F, with a humidity of 40% to 70%.
Quick Facts:
Soft Velvety leaves
Best indoors with bright indirect sun
plant in tropical soil and water once a week
Plant Information
Plant Difficulty: Intermediate
Plant Size: Medium
Plant Growth: 12 in
Unit Sizes: -starter planter pot / plant is 4 inches tall
----
Soil Needed: Moisture Retaining Soil
Preferred Humidity: Moderate
Sunlight Requirements: High Indirect Sunlight
Water Frequency: Weekly

Care Guide
- Requires Bright Indirect Sun
- Water once a week
- Use a moist but not waterlogged soil.
- Does best in 65 - 85 degrees F
Shipping & Delivery
We currently only ship to the United States. All shipping prices are displayed at checkout.
Alocasia Black Velvet
$25.00
Regular price
$30.00
No more products available for purchase