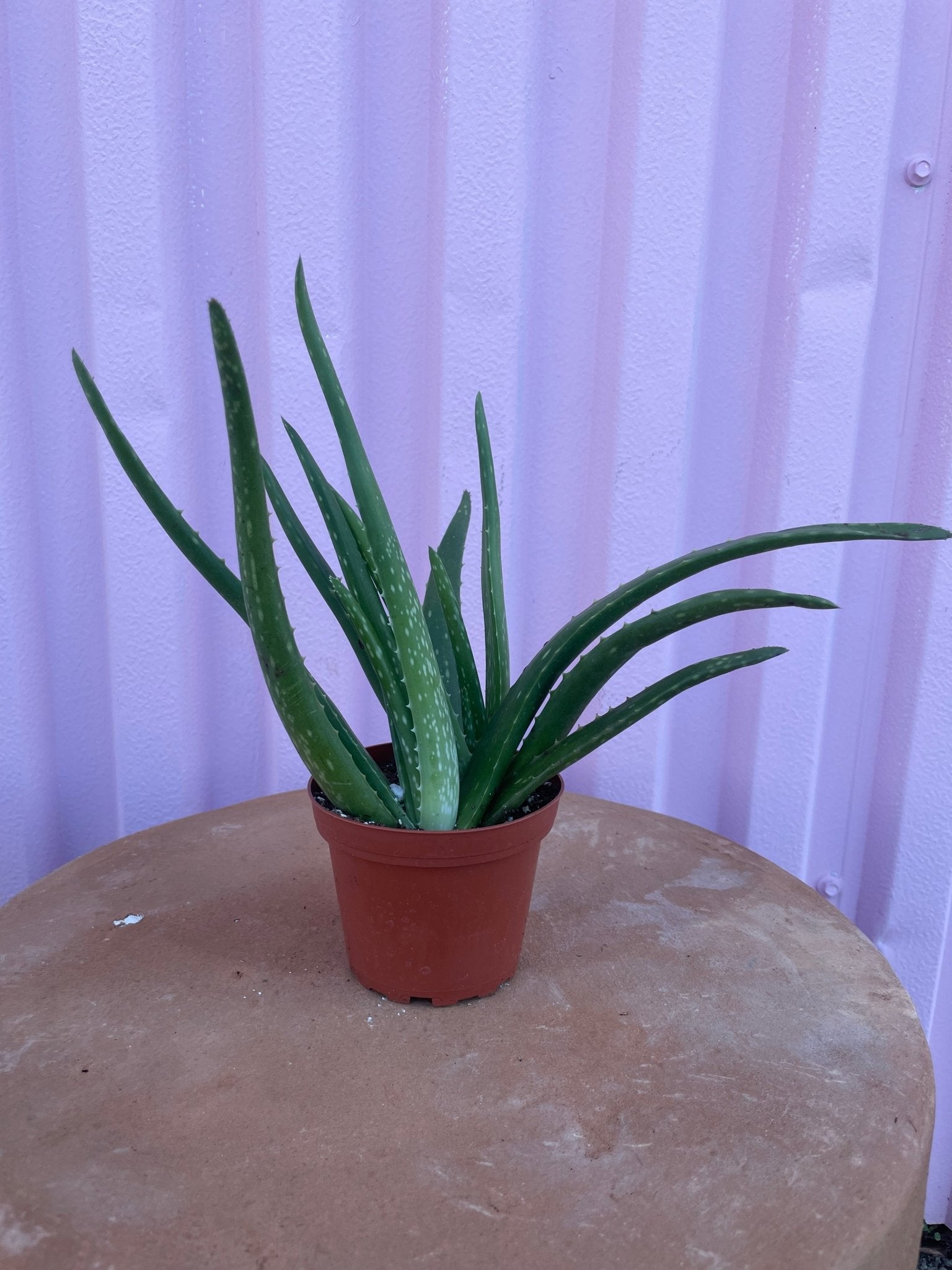 $19.00
Regular price
$20.00
Description
Aloe Vera

Aloe Barbadensis
The Aloe Vera otherwise known as Aloe Barbadensis is an extremely popular succulent most commonly known for its leaves that are filled with a gel-like substance, which is commonly used to help sunburns and other common ailments. It is also rather easy to care for being able to survive weeks without water.
This plant prefers a sandy soil. Loves bright indirect or direct light. One should water the Aloe Vera deeply once to twice every month (every 2-3 weeks) and less frequently during its dormancy in the winter. Prefers a temperature around 68°F.
Quick Facts:
Contains Gel-like substance in leaves
Prefer bright indirect sun
Enjoys most household temperatures
Plant in cactus soil and water monthly
Shipped potted in a basic planter pot.
Plant Information
Plant Difficulty: Beginner
Plant Size: Small
Plant Growth: 6 in
Unit Sizes: - 4 inch planter pot / plant is 4 inches tall
- 4 inch planter pot / plant is 6 inches tall
----
Soil Needed: Moisture Retaining Soil
Preferred Humidity: Moderate
Sunlight Requirements: High Indirect Sunlight
Water Frequency: Monthly

Care Guide
- Requires Bright Direct Sun
- Water once per month
- Use a dry or arid soil
- Does best in 65 - 75 degrees F
Shipping & Delivery
We currently only ship to the United States. All shipping prices are displayed at checkout.
Aloe Vera
$19.00
Regular price
$20.00
No more products available for purchase