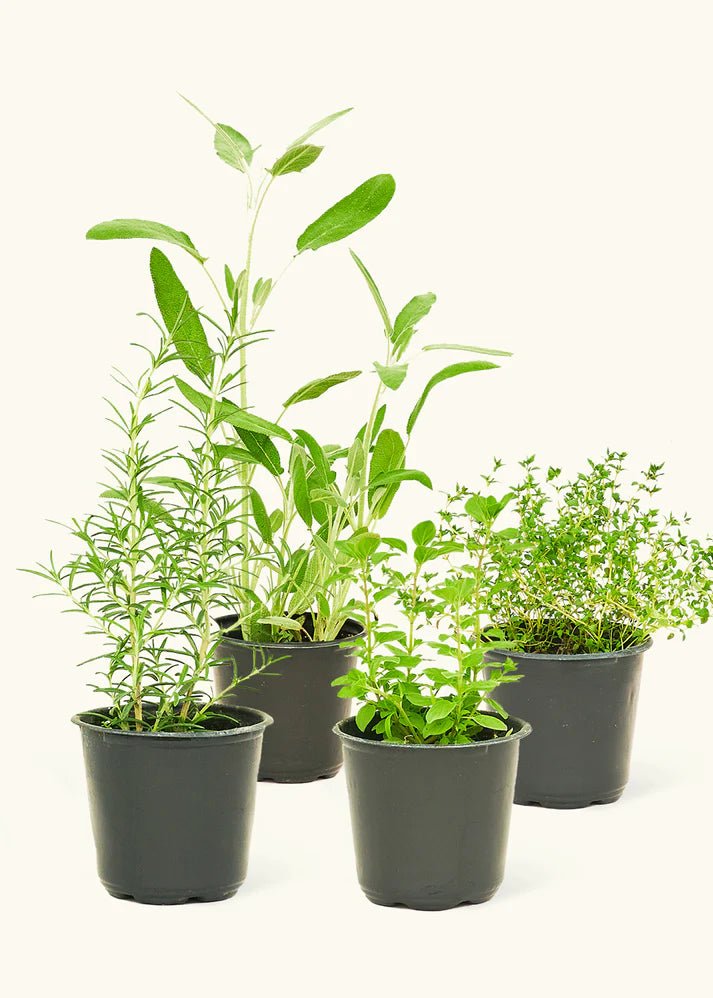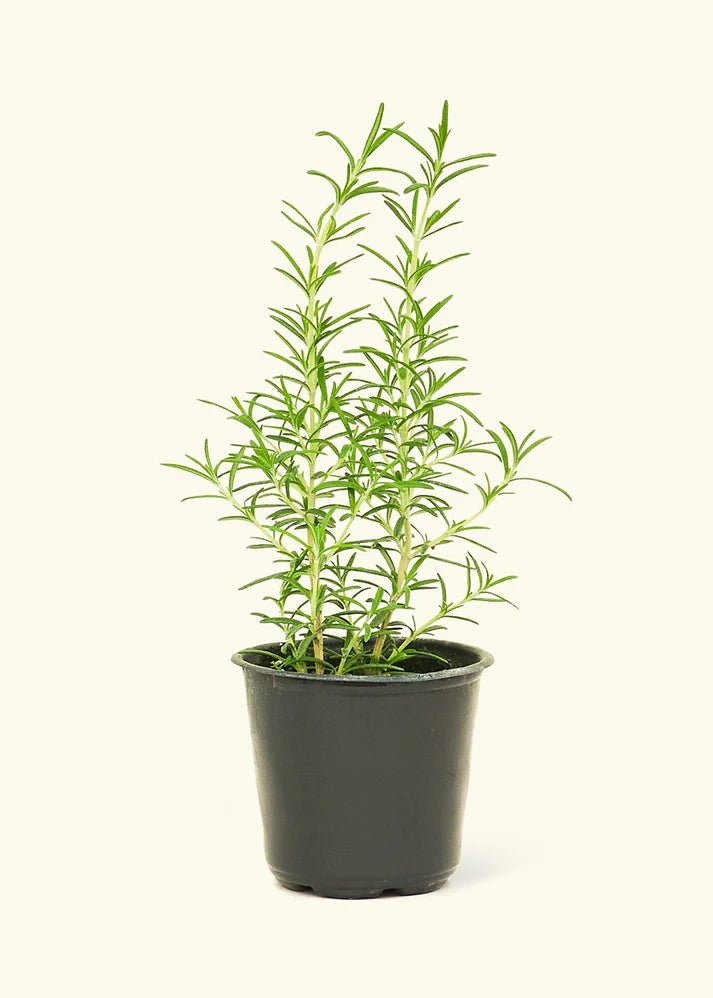 $30.00
Regular price
$48.00
Description
Chef's Kit
Fresh Herbs Starter Pack
Elevate your cooking experience! Growing your own herbs is simple and easy, and can keep you cooking with fresh herbs all year long.

The Chef's Kit contains fresh Rosemary, Sage, Thyme, and Oregano all planted in 4" diameter pots.
Quick Facts:
Direct Sunlight Indoors 6-8 hours per day, Full sunlight outdoors. 
Water once per week.
Shipped potted in a basic planter pot.
Plant Information
Plant Difficulty: Beginner
Plant Size: Medium
Plant Growth: 6 in
Unit Sizes: - 4 inch planter pot / plant is 2-3 inches tall

----
Soil Needed: Moisture Retaining Soil
Preferred Humidity: Any
Sunlight Requirements: Direct Sunlight
Water Frequency: Weekly

Care Guide
- Requires Bright Direct Sun
- Water once per week

Shipping & Delivery
We currently only ship to the United States. All shipping prices are displayed at checkout.
Chef's Kit
$30.00
Regular price
$48.00
No more products available for purchase