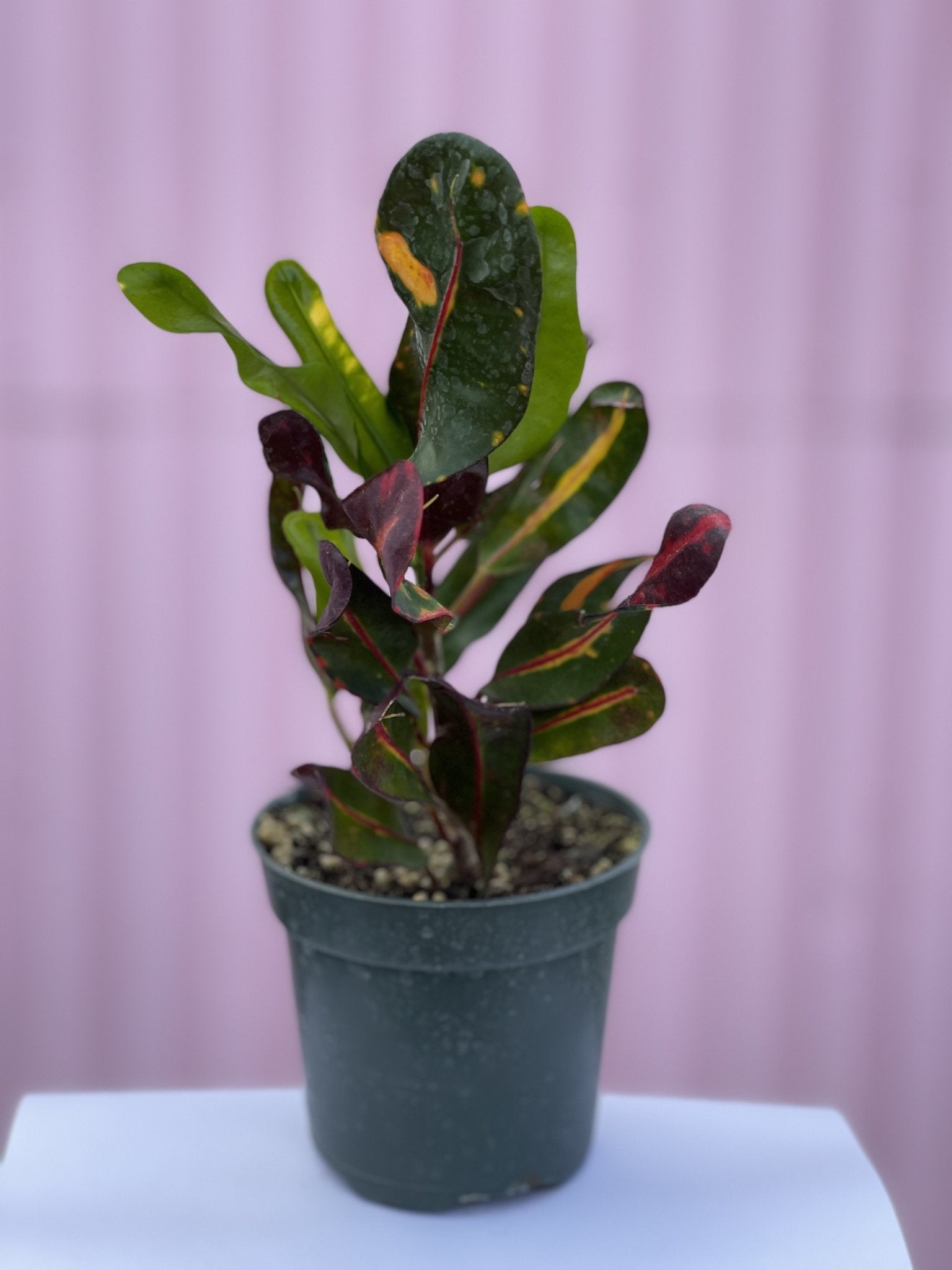 Description
Croton Mammy

Codiaeum variegatum 'mammy'
The Croton Mammy is a wonderful, colorful option for those looking for a unique succulent to add to their collection. This succulent originated in Malaysia, Indonesia, and Australia. It is a popular decorative shrub due to its unique foliage. This succulent has many-colored foliage, consisting of vibrant reds, yellows and greens it will surely be a unique addition to any room.
The Croton Mammy prefers bright indirect, thrives in typical household temperatures (between 70°-85° F), and enjoys a moderate humidity. This plant should be watered once per week.
Quick Facts:
Unique foliage coloration
Best indoors with bright indirect sun
Enjoys most household temperatures
Plant in tropical soil and water once per week
Shipped potted in a basic planter pot.
Plant Information
Plant Difficulty: Beginner
Plant Size: Large
Plant Growth: 12 in
Unit Sizes: - 4 inch planter pot / plant is 4 inches tall
----
Soil Needed: Moisture Retaining Soil
Preferred Humidity: Moderate
Sunlight Requirements: High Indirect Sunlight
Water Frequency: Weekly

Care Guide
- Requires Bright Indirect Sun
- Water once per week
- Use tropical soil
- Does best in 70 - 85 degrees F
Shipping & Delivery
We currently only ship to the United States. All shipping prices are displayed at checkout.
No more products available for purchase