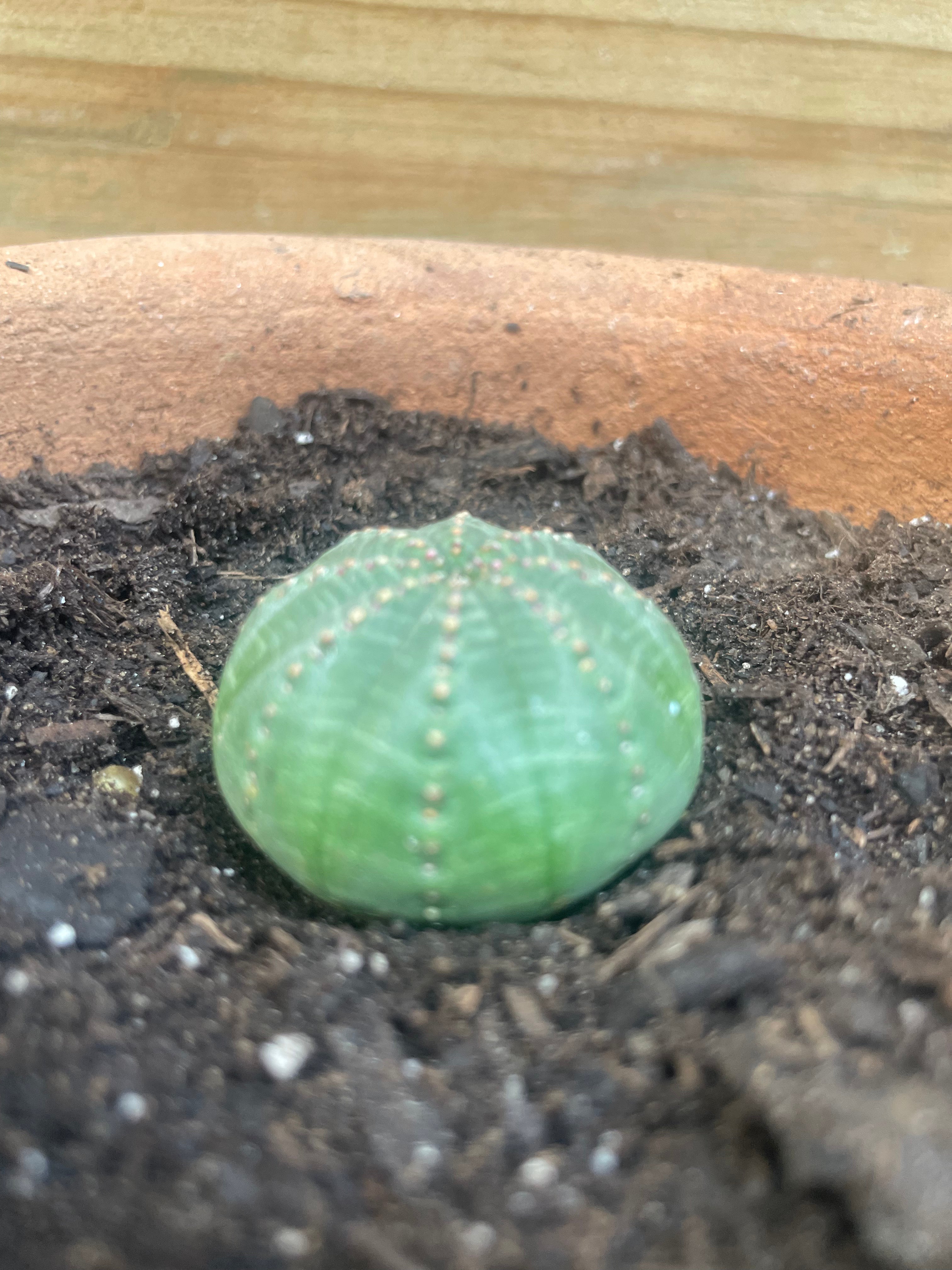 $23.00
Regular price
$25.00
Description
Euphorbia Button

Euphorbia Obesa
Known as the baseball plant or the sea urchin plant, this subtropical version of the Euphorbia starts tiny but will grow large. This succulent is extremely low maintenance and requires little other than a fast draining soil. At full maturity, it will produce flower type growth called inflorescences, and are actually colored branches instead of petals. 
Quick Facts:
Best with indirect sunlight
Plant in cactus soil and water once month
14 day return / replacement policy if plant arrives dead or damaged.
Plant Information
Plant Difficulty: Beginner
Plant Size: Small
Plant Growth: 4 in
Unit Sizes: Roughly 1 inch
----
Soil Needed: Dry / Arid Soil
Preferred Humidity: Dry
Sunlight Requirements: High Indirect Sunlight
Water Frequency: Monthly

Care Guide
- Requires Bright Indirect Sun
- Water once per month
- Use a cactus soil
- Survives in temperatures above 50 degrees F
Shipping & Delivery
We currently only ship to the United States. All shipping prices are displayed at checkout.
Euphorbia Button
$23.00
Regular price
$25.00
No more products available for purchase