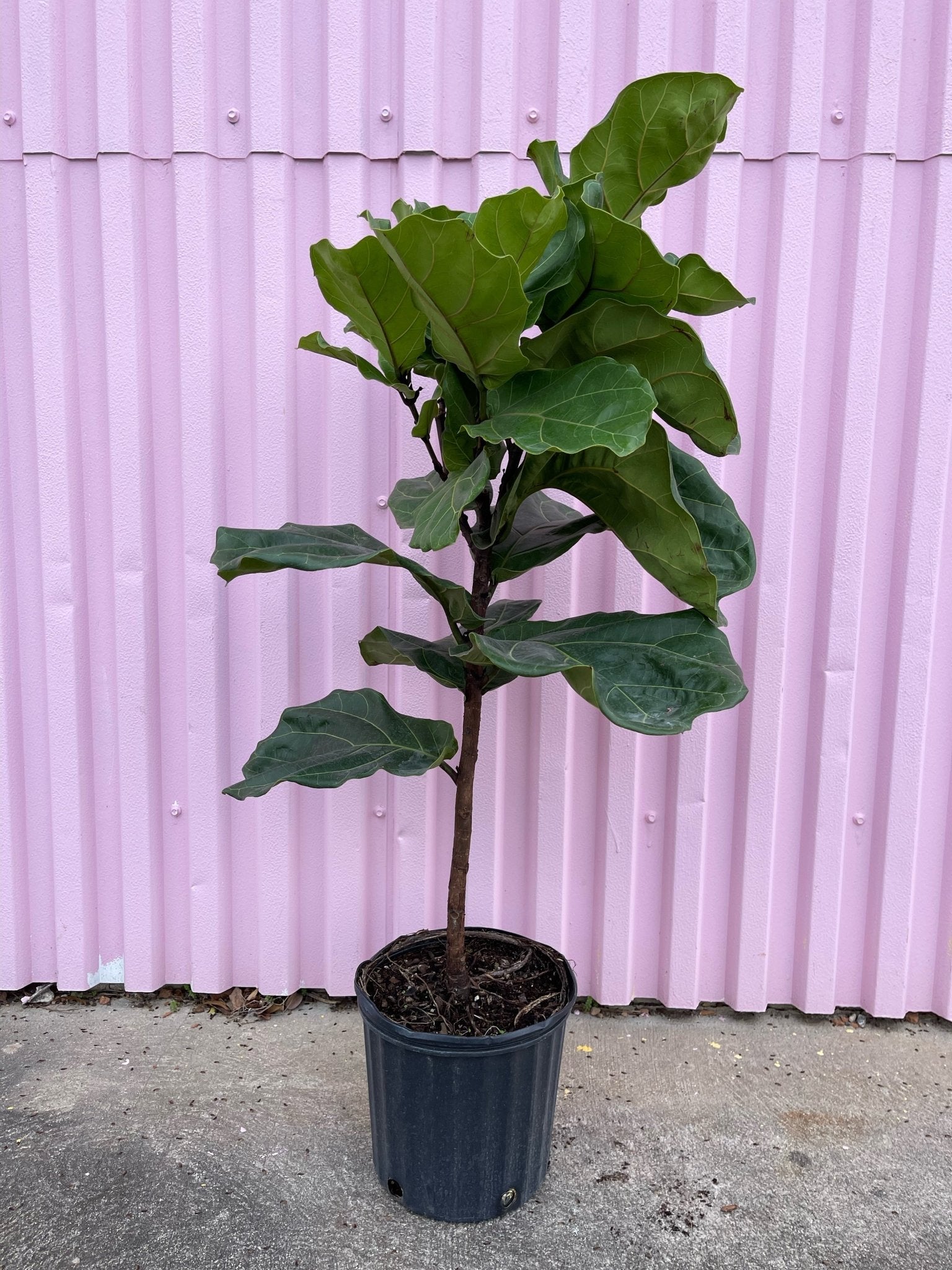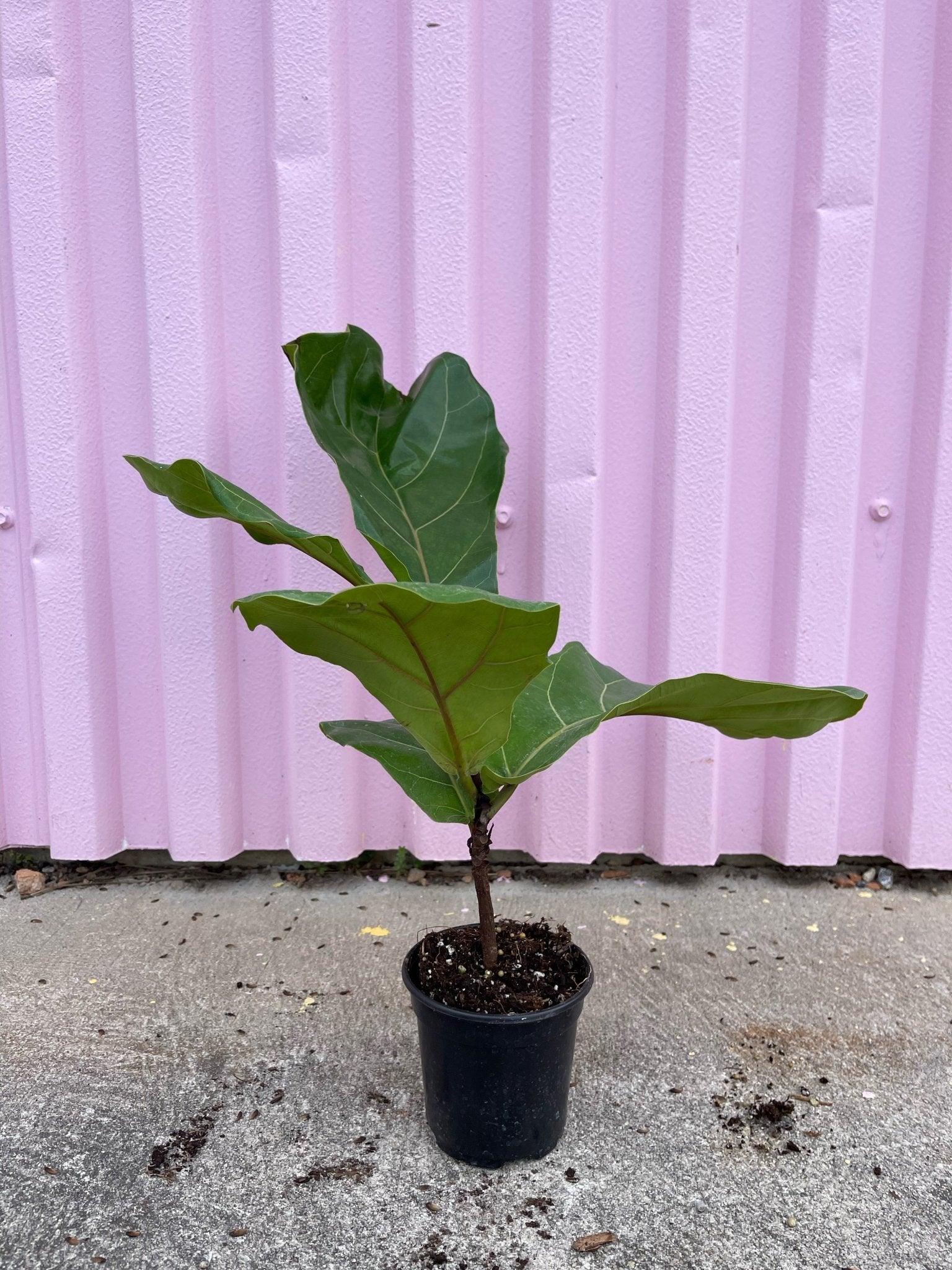 $19.00
Regular price
$20.00
Description
Fiddle Leaf Fig

Ficus Lyrata
The Fiddle Leaf Fig is a tree that can be grown indoors. This succulent is beloved for its dramatic and unique appearance. The most distinctive features of this succulent are its dramatic leaves, shaped like pears these leaves can grow to be quite large easily making it a great focal point. This succulent originated in western African lowlands and rainforests; in its natural habitat it can grow as tall as 40 feet! (It should be noted that it does not reach this hight indoors).
The Fiddle Leaf Fig prefers bright direct light. It prefers typical household temperatures with an optimal temperature range of between 60°-75° F. It also enjoys a moderate humidity. This plant should be watered twice per month.
Quick Facts:
Notable for its foliage
Enjoys most household temperatures
Best indoors with bright indirect sun
Plant in tropical soil and water twice per month
Shipped potted in a basic planter pot.
Plant Information
Plant Difficulty: Advanced
Plant Size: Large
Plant Growth: 16 in
Unit Sizes: - plants come as 4-inch, 6-inch 10-inch, or XL10-inch with an appropriately sized disposable planter.
----
Soil Needed: Moisture Retaining Soil
Preferred Humidity: Moderate
Sunlight Requirements: High Indirect Sunlight
Water Frequency: Twice a Month

Care Guide
- Requires Bright Indirect Sun
- Water twice per month
- Use a dry or arid soil
- Does best in 60 - 75 degrees F
Shipping & Delivery
We currently only ship to the United States. All shipping prices are displayed at checkout.
Fiddle Leaf Fig
$19.00
Regular price
$20.00
No more products available for purchase