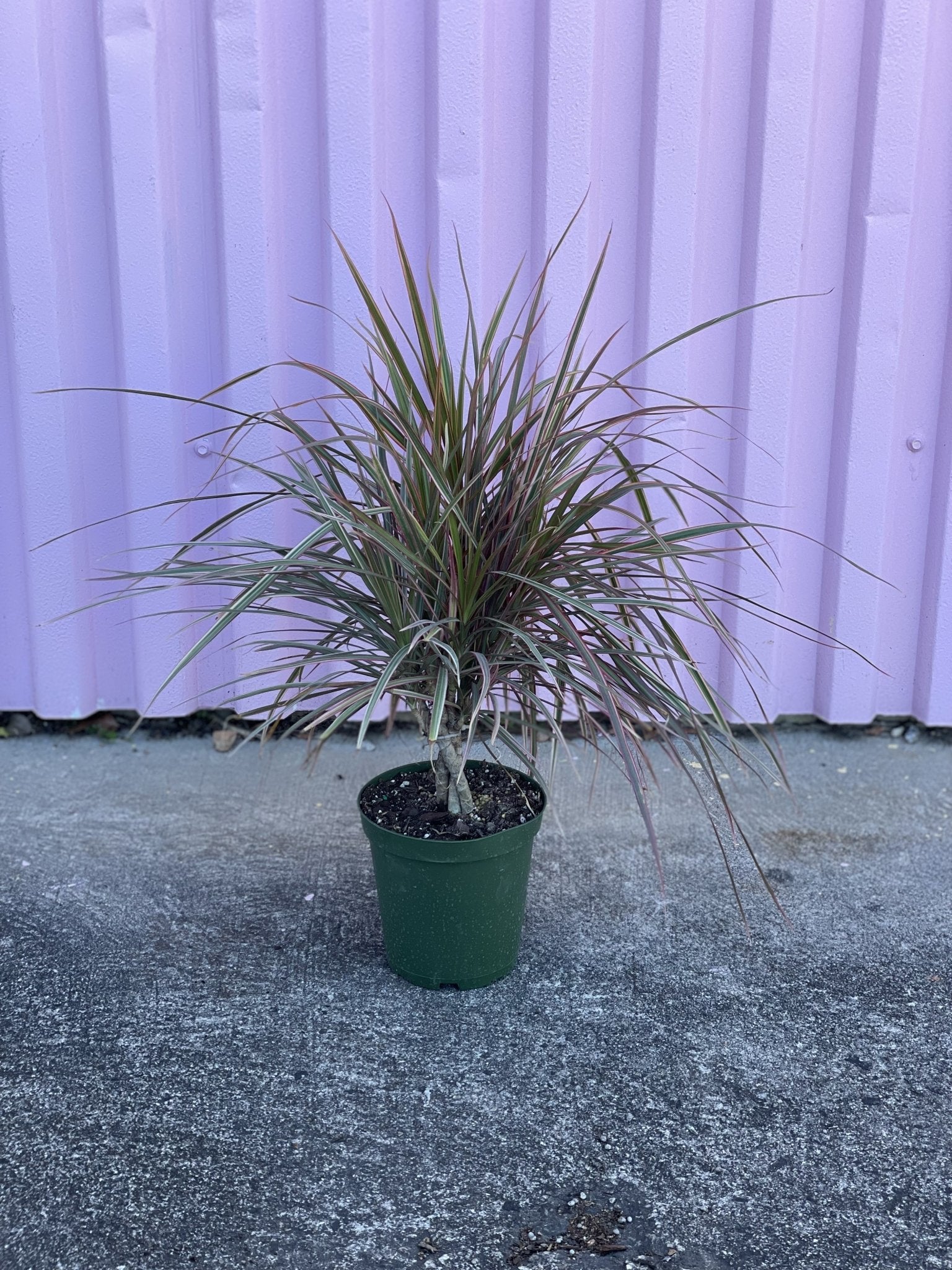 Description
Dragon Tree
Dracaena Marginata
The Dragon Tree has many different names such as the Dragon's Blood Plant or Dracaena Draco. It is a unique succulent plant. This succulent, although uncommon, is loved due to its ease of care and slow growth rate. Some of the most distinctive features are its palm-like canopy with long, pointed leaves, and a thick trunk.
The Dragon Tree should not be exposed to direct sunlight. It thrives in most household temperatures with an optimal temperature range of between 65°- 75° F. It enjoys a humid environment. This plant should be watered twice per month.
Quick Facts:
Best indoors with no direct sun
Easy to care for
Enjoys most household temperatures
Plant in tropical soil and water twice per month
Shipped potted in a basic planter pot.
Plant Information
Plant Difficulty: Beginner
Plant Size: Extra Large
Plant Growth: 12 in
Unit Sizes: - 10 inch planter pot / plant is 6 inches
----
Soil Needed: Moisture Retaining Soil
Preferred Humidity: High
Sunlight Requirements: No Direct Sunlight
Water Frequency: Twice a Month

Care Guide
- No Direct Sunlight
- Water twice per month
- Use a dry or arid soil
- Does best in 65 - 75 degrees F
Shipping & Delivery
We currently only ship to the United States. All shipping prices are displayed at checkout.
No more products available for purchase