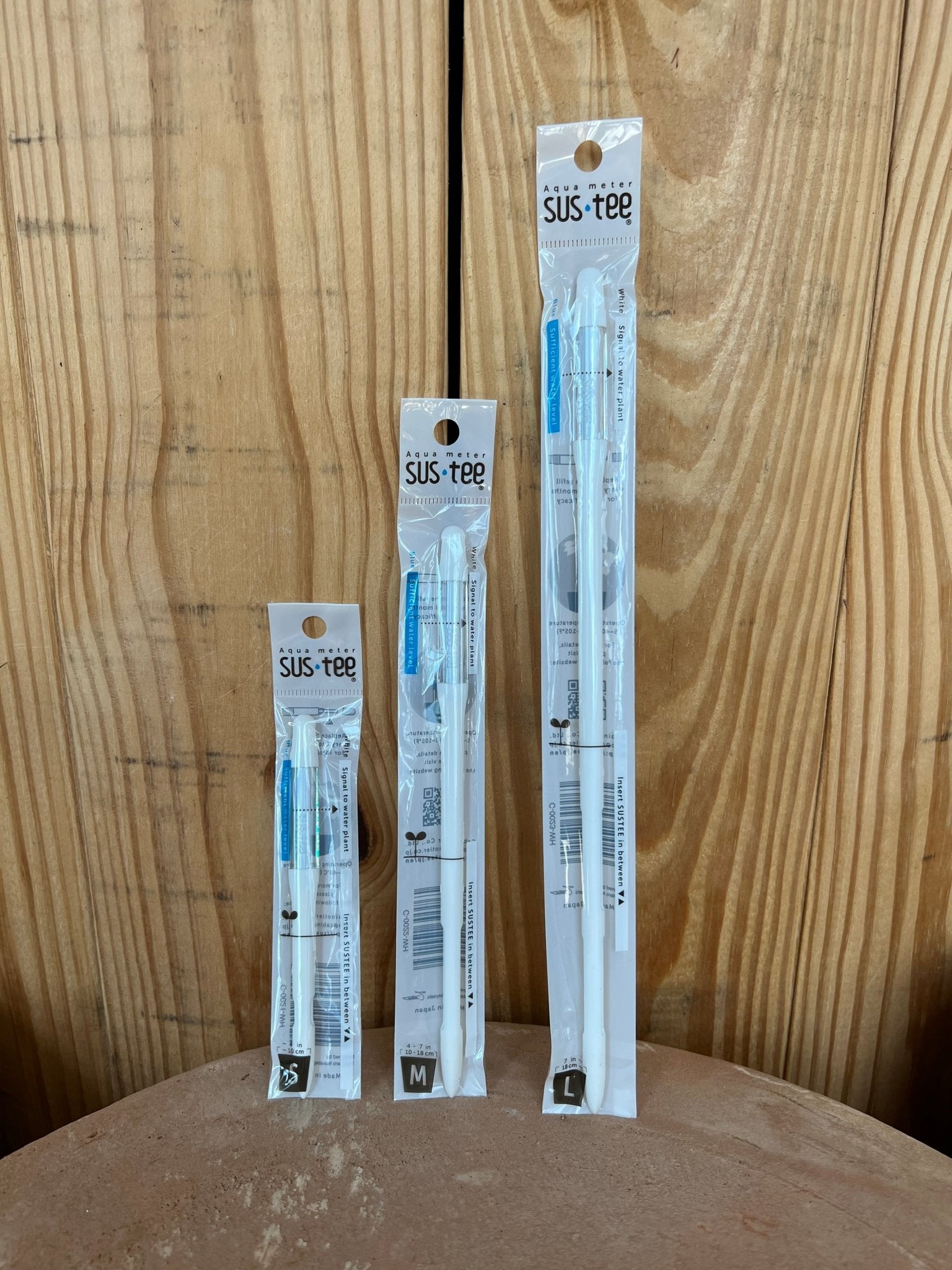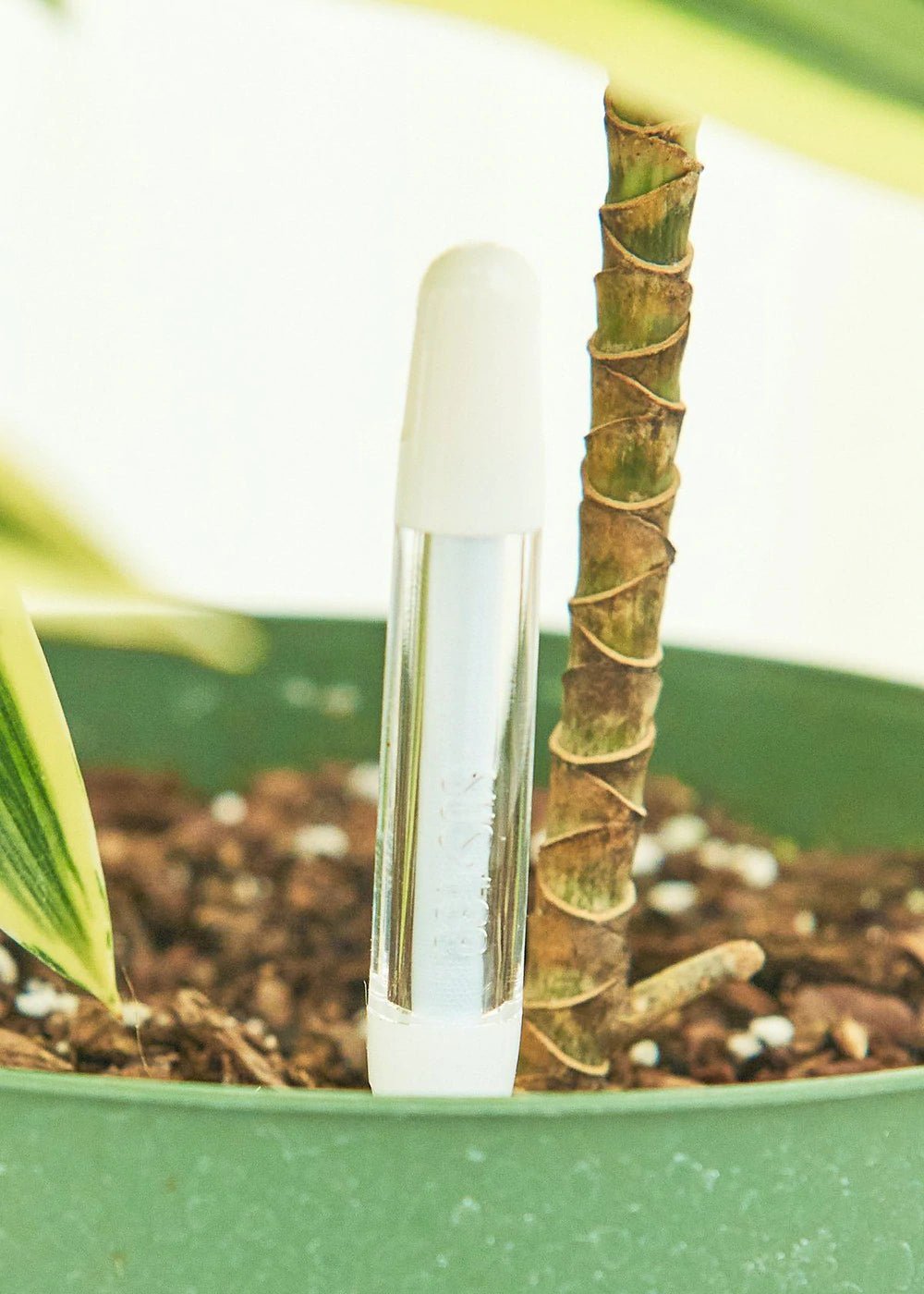 Description
These moisture meters are extremely important tools in order to ensure your plants are healthy. These meters are your first line of defense against root rot, or wilting leaves. They allow you to maintain the ideal soil moisture retention for any plant.
These moisture meters will change color when (from blue to white) when the soil is dry!
Choose your size of meter based on the size of your container (small is recommended for 2 inch to 4-inch pot diameters, Medium is 5 inch to 7-inch diameters, and large is 8-inch to15 inch diameters.)
Plant Information
Plant Difficulty:
Plant Size: Varying Sizes
Plant Growth:
Unit Sizes: Small
Medium
Large
----
Soil Needed: No Soil Required
Preferred Humidity: Any
Sunlight Requirements:
Water Frequency:

Shipping & Delivery
We currently only ship to the United States. All shipping prices are displayed at checkout.
No more products available for purchase