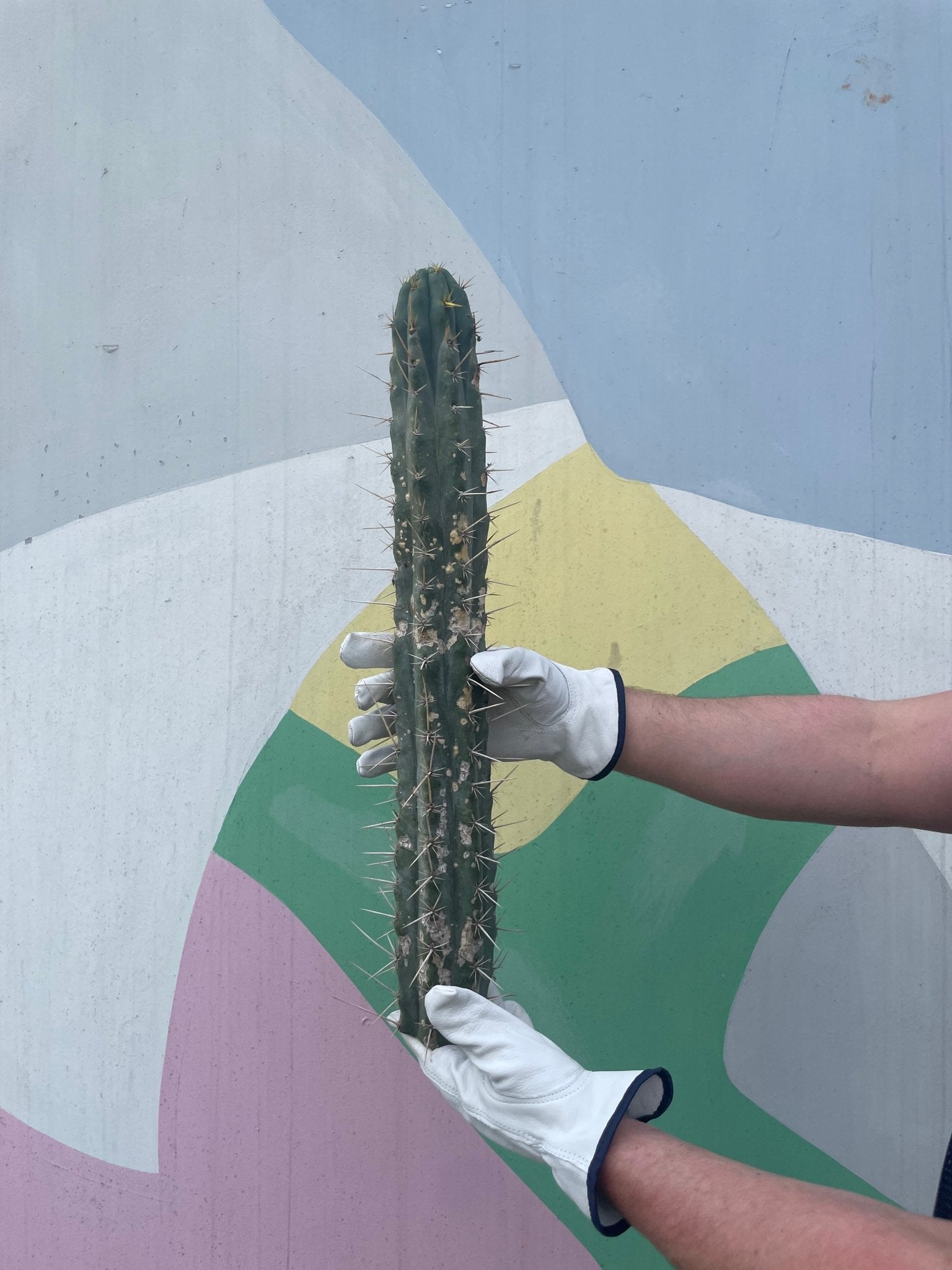 Description
San Pedro Cutting
Trichocereus Cuzcoensis
The San Pedro Cactus is a fast-growing columnar cactus that is native to the Andes Mountains and can be found at altitudes up to 9,800 feet. Due to its hearty nature at altitude this is a great cactus for a wide range of environments, even being able to endure frosting conditions. This cactus has light to dark green stems, has lots of ribs, and is rather thin and pointed.
The San Pedro Cactus is very easy to care for. This cactus, although has a few preferences when it comes to its environment, is very easy going. This cactus prefers full direct light, preferring to be placed near and eastern or western facing window. We recommend placing it on a covered patio with excellent light. Although this cactus is drought tolerant, it does need to be watered eventually (once a month) with the soil drying completely 3 days after watering. Should be planted inside cactus soil DO NOT use regular soil.
Quick Facts:
Easy to care for
Enjoys bright light
Plant in cactus soil and water once per month
Shipped as cuttings.
30 day return / replacement policy if plant arrives dead or damaged.
Plant Information
Plant Difficulty: Intermediate
Plant Size: Large
Plant Growth: 18 in
Unit Sizes: ~ 1 foot cutting.
----
Soil Needed: Dry / Arid Soil
Preferred Humidity: Dry
Sunlight Requirements: High Indirect Sunlight
Water Frequency: Twice a Month

Care Guide
- No High Indirect Sunlight
- Water twice a month
- Use a well-draining dry or arid soil
- Does best in 65 - 85 degrees F
Shipping & Delivery
We currently only ship to the United States. All shipping prices are displayed at checkout.
No more products available for purchase