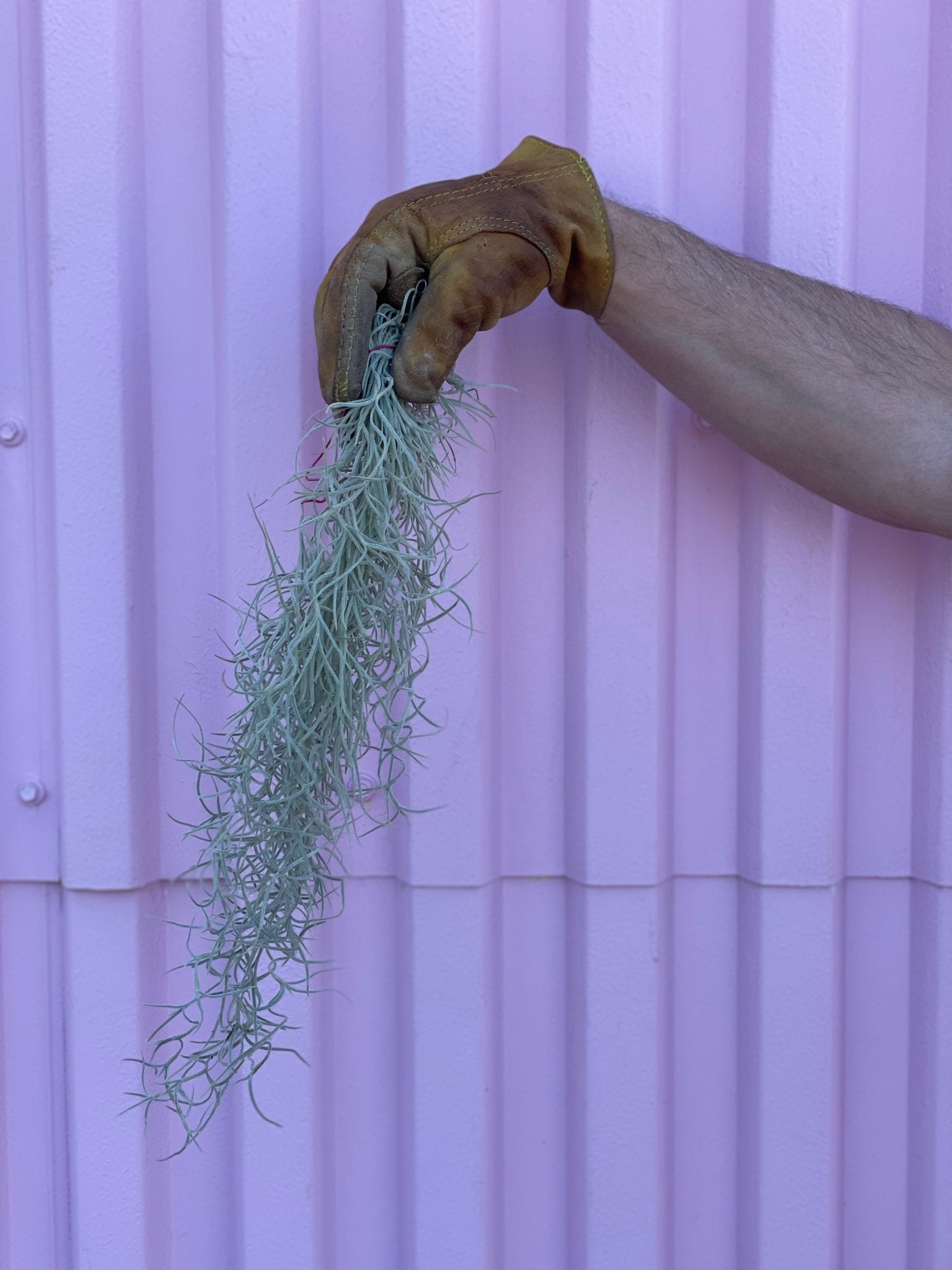 Description
Spanish Moss
Tillandsia Usneoides
Spanish Moss is an air plant, this means that, although it typically attaches itself to another plant, it is not a parasite. Rather, this plant draws all of its nutrients from the air around it. This gives it a lot of versatility in how it's able to be utilized. This plant as had several different uses over the years, it has been harvested and used to create several different products, including filaments for car upholstery, furniture, and mattresses. Although today it is mostly used as a decorative plant.
Spanish moss is a very easy plant to care for. This succulent prefers bright indirect sunlight. It also thrives in most household temperatures with an optimal temperature range of between 60°- 75° F. It enjoys a humid environment. This plant should be watered weekly.
Quick Facts:
Enjoys most household temperatures
Does not require soil should be watered weekly
Plant Information
Plant Difficulty: Beginner
Plant Size: Varying Sizes
Plant Growth: 6 in
Unit Sizes: MD: ~Varies in size but usually ~22-28 inches long.
----
Soil Needed: No Soil Required
Preferred Humidity: High
Sunlight Requirements: High Indirect Sunlight
Water Frequency: Weekly

Care Guide
- Requires Bright Indirect Sun
- Water weekly
- Does not require soil
- Does best in 60 - 75 degrees F
Shipping & Delivery
We currently only ship to the United States. All shipping prices are displayed at checkout.
No more products available for purchase