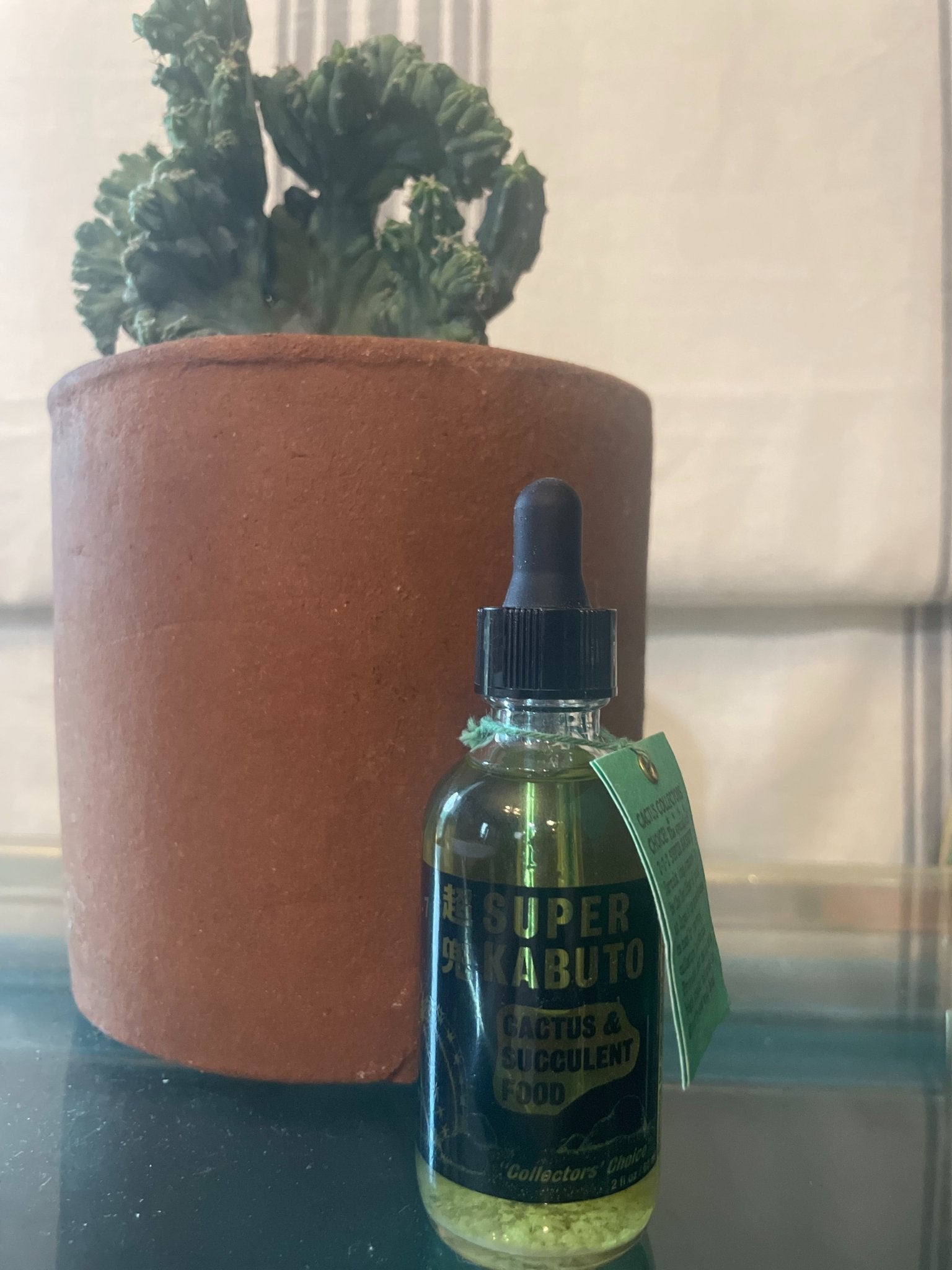 $18.00
Regular price
$20.00
Description
Every Cactus Collector needs this.
It's Japan's top greenhouses' best-kept secret and adored by collectors worldwide, this 7-7-7 NPK mix is EPIC.  Add a few drops this concentrate to each watering (only during the growing season) and you wont believe how fast your cactus grow.

Instructions: Combine the recommended amount of fertilizer per package instructions.
Plant Information
Plant Difficulty: Beginner
Plant Size: Varying Sizes
Plant Growth: 0.1 in
Unit Sizes: -starter planter pot / plant is 4 inches tall
----
Soil Needed: No Soil Required
Preferred Humidity: Dry
Sunlight Requirements: No Direct Sunlight
Water Frequency: Twice a Month

Shipping & Delivery
We currently only ship to the United States. All shipping prices are displayed at checkout.
Super Kabuto Cactus Food
$18.00
Regular price
$20.00
No more products available for purchase