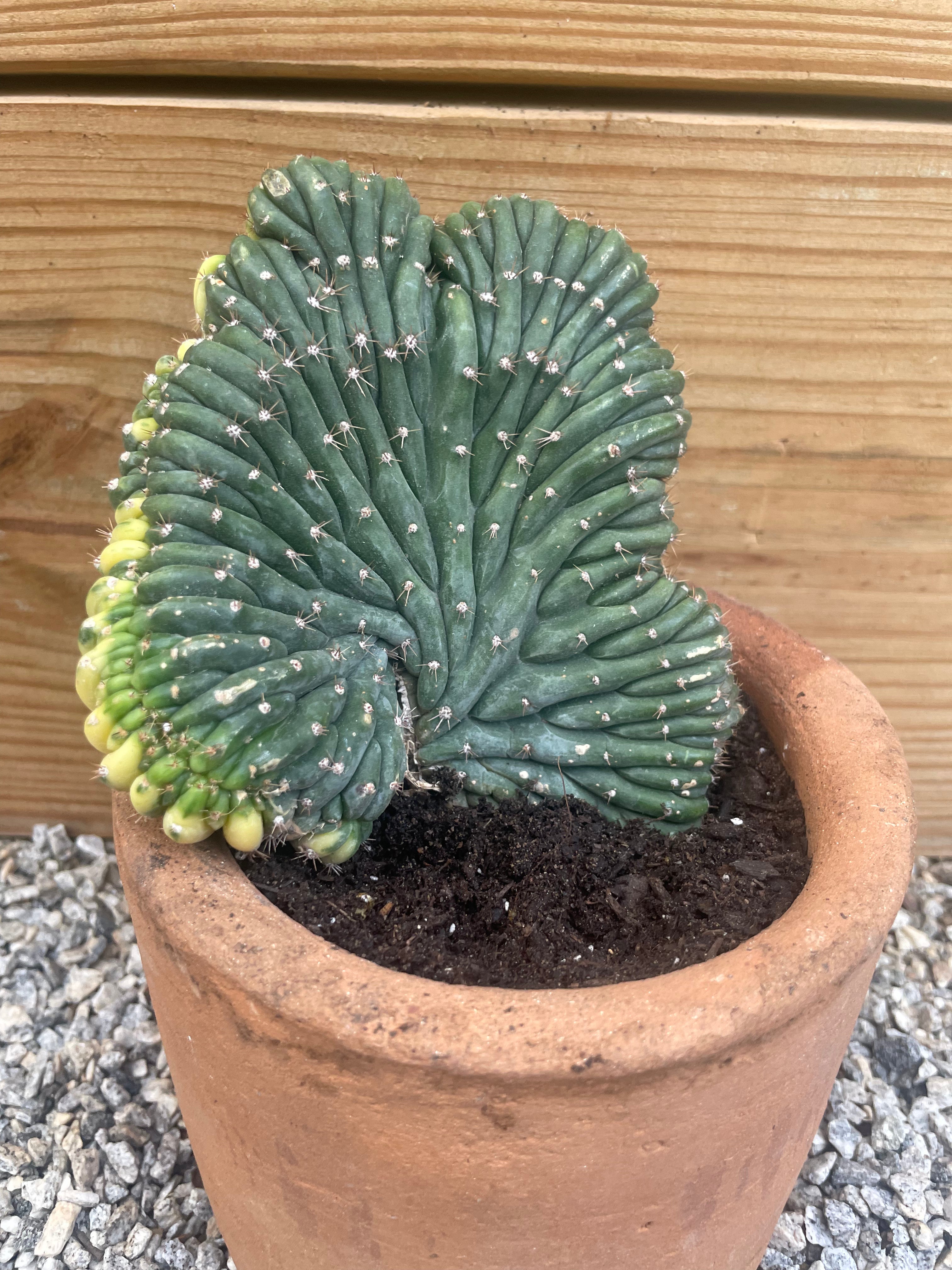 Variegated Crested Cactus
Description
Crested Cactus
Crested Variegated Trichocereus Pachanoi
This slow growing crested cactus comes in amazing shapes and sizes as it fans out laterally and shows both a white and green side due to its variegation. It is extremely rare, hailing from Peru and Ecuador. It is sold fully rooted and ready to plant.
This cactus is a CENTERPIECE and definite must have for any collector out there. 
Quick Facts:
Best with indirect sunlight
Plant in cactus soil and water once month
14 day return / replacement policy if plant arrives dead or damaged.
Plant Information
Plant Difficulty: Beginner
Plant Size: Small
Plant Growth: 3 in
Unit Sizes: 6in x 6in

----
Soil Needed: Dry / Arid Soil
Preferred Humidity: Dry
Sunlight Requirements: High Indirect Sunlight
Water Frequency: Monthly

Care Guide
- Requires High InDirect Sun
- Water once per month
- Use a cactus soil
- Survives in temperatures above 50 degrees F
Shipping & Delivery
We currently only ship to the United States. All shipping prices are displayed at checkout.
Variegated Crested Cactus
No more products available for purchase