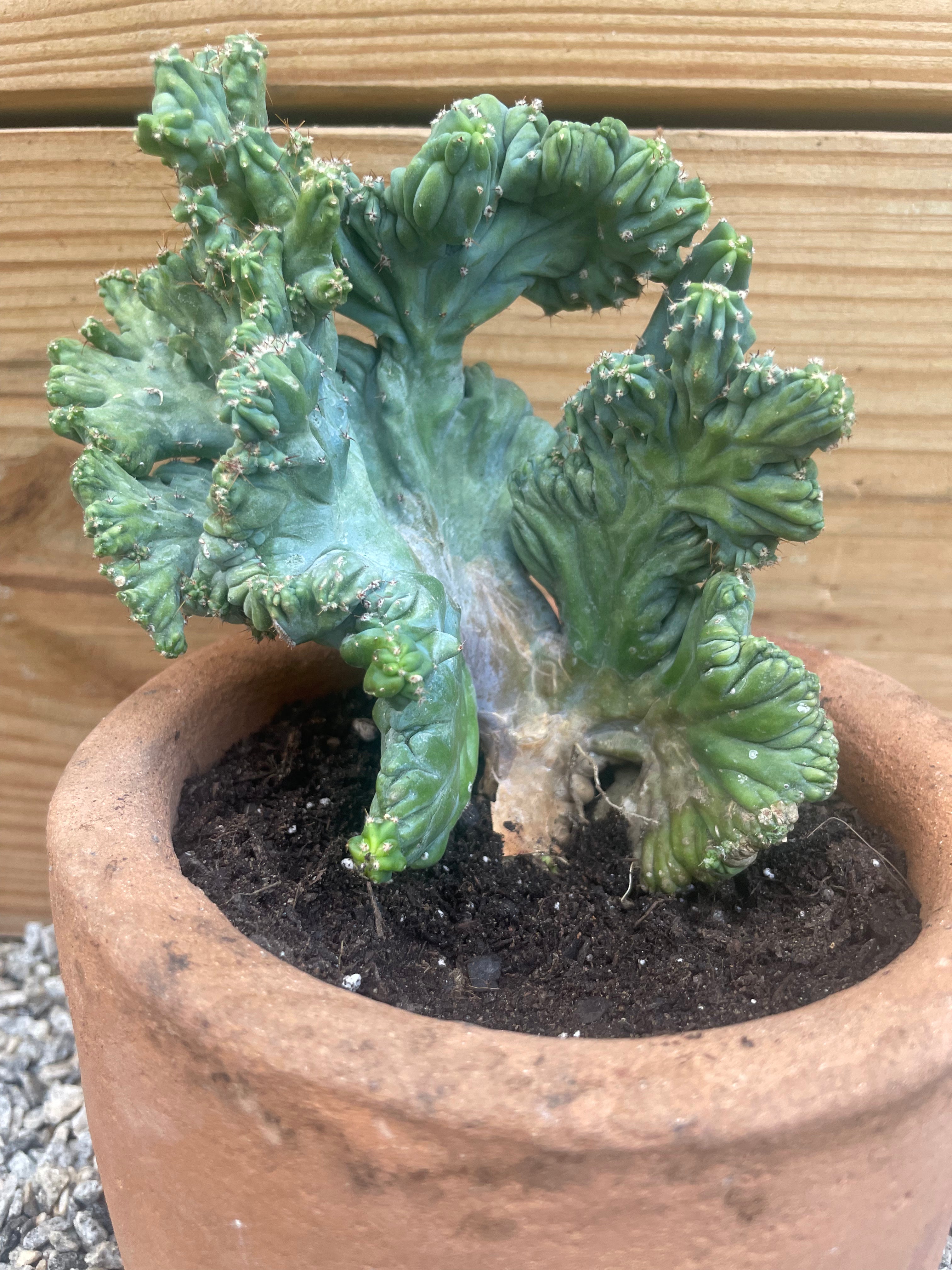 $85.00
Regular price
$100.00
Description
Myrtillocactus Crested
myrtillocactus crested
This high-branched candelabra style tree cactus is a beautiful site to be seen. Another exotic, hard to find cactus that is both easy to care for and looks great in a collection or as an office plant. hailing from Peru and Ecuador. It is sold fully rooted and ready to plant. This cactus is indigenous to Mexico and is sold rooted and ready to plant.  
Quick Facts:
Best with indirect sunlight
Plant in cactus soil and water once month
14 day return / replacement policy if plant arrives dead or damaged.
Plant Information
Plant Difficulty: Beginner
Plant Size: Small
Plant Growth: 4 in
Unit Sizes: 6in x 6in

----
Soil Needed: Dry / Arid Soil
Preferred Humidity: Dry
Sunlight Requirements: High Indirect Sunlight
Water Frequency: Monthly

Care Guide
- Requires Bright Indirect Sun
- Water once per month
- Use a cactus soil
- Survives in temperatures above 50 degrees F
Shipping & Delivery
We currently only ship to the United States. All shipping prices are displayed at checkout.
Myrtillocactus Crested
$85.00
Regular price
$100.00
No more products available for purchase